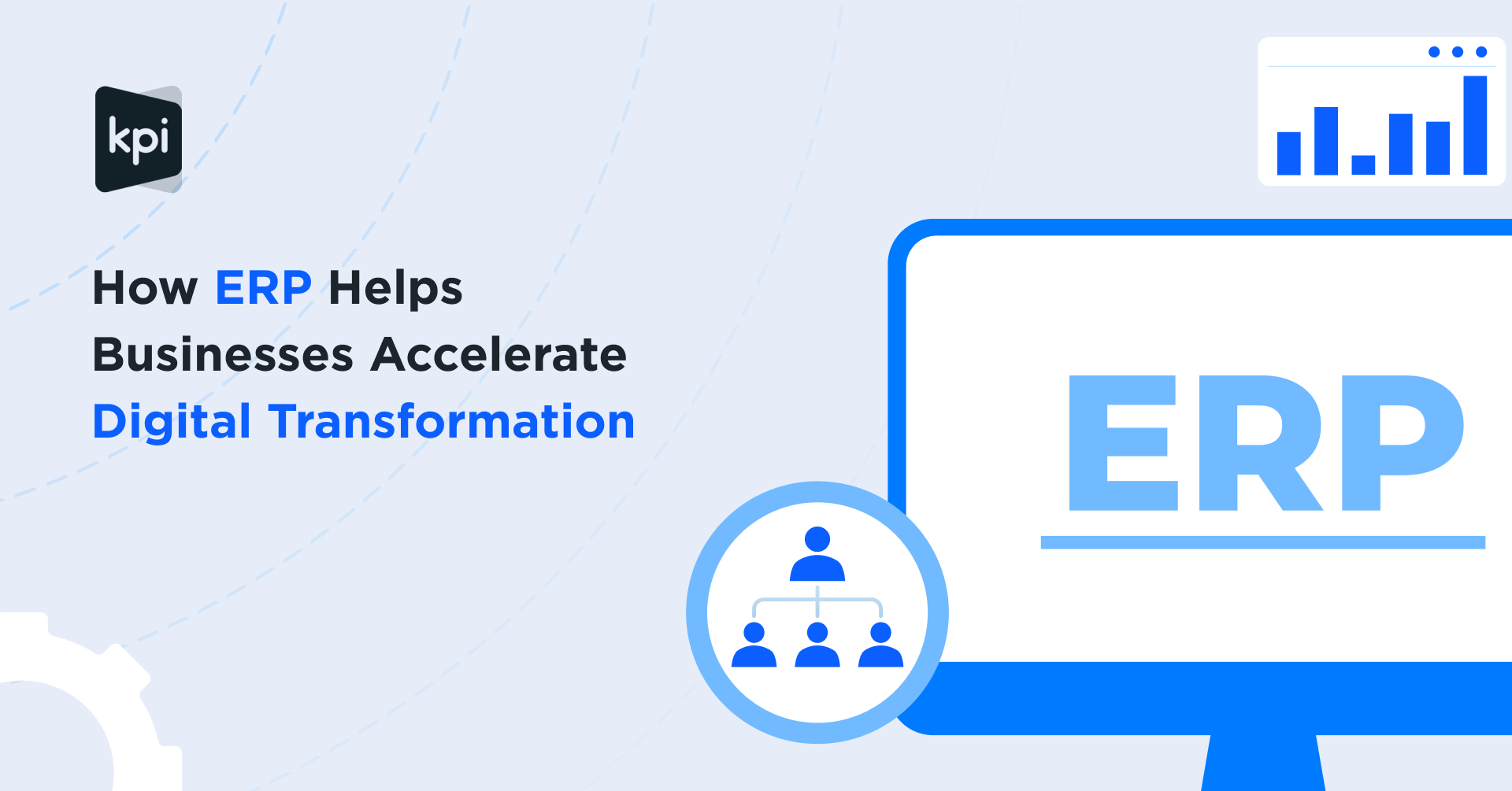 How ERP Helps Businesses Accelerate Digital Transformation
Implementing cutting-edge digital technology to all aspects of your business's operations would improve the customer experience and core operations. It's all about coming up with innovative methods to add value and increase overall business efficiency.
As a result, we may see many established as well as mid-sized businesses investing substantial resources and effort in digital transformation plans. While adopting digital transformation, entrepreneurs also prefer to have the goals of more effective enterprise resource planning (ERP) and increased productivity in mind.
Here are 7 vital ways in which ERP will aid your company's digital transformation path:
Customer Experience
Customer expectations have shifted as a result of digital technologies. Nowadays, customers want on-demand service, which includes speedier delivery times, faster replies, and tailored experiences. Digital transformation improves corporate operations by boosting speed and agility while decreasing time and effort waste. All of this enables you to improve the way your products and services are delivered smoothly to your consumers.
Agility
ERP streamlines workflow and gives you immediate access to the data you need to make quick, yet accurate choices. It increases a company's agility and resilience when it is set correctly. Business agility may help you shorten your time to market, innovate more easily, and develop new services and products.
Another benefit of being agile is the capacity to react fast while boosting customer attention, which leads to revenue growth, waste reduction, and effective risk management. To achieve this, a company's present IT infrastructure and processes need to be simplified and modernized.
Security
The cloud's data separation design is safe and allows for quicker data access. Your most significant asset – your company data – is safeguarded by a layered security technique.
Competitive Advantage
Many industries have gained new prospects as a result of the digital revolution. The same may be said for enterprise resource planning software (ERP). Nowadays, vendors are more likely to provide tailored solutions by incorporating sturdy features and better functionality. In the long term, it may undoubtedly provide your company a competitive advantage.
Employee Productivity and Expertise
Remote working became commonplace as a result of the Covid-19 pandemic, and organizations who had not yet deployed digital strategies and technologies found the transition exceedingly challenging. It allows your employees to work on the go, whether from a different position on the plant floor, at a client site, at an airport, or from home. As your company expands, you may scale it by adding more user licenses or modules.
Analytics
Cloud ERP offers strong analytics so you can see how different parts of your business are functioning in real time. You may also experiment with different prediction outcomes to aid predicting. It can track activities, quality, cycle durations, and more using a variety of key performance indicators (KPIs).
Integration & Configurability
ERP provides a lot of room for integration and may broaden the reach of many technologies while also transforming company operations. As a consequence, your organization will be able to take use of the advantages of a booming technology.
How KPI Software Can Help You in Digital Transformation and Growth?
KPI team is here to help you streamline your business operations using the proper combination of technology and strategy. Our unique cloud-based system addresses your business challenges and helps you reach your business goals. Successful digital transformation entails changing your company's culture, procedures, and customer experiences. To get started, schedule a free consultation with us now.