Case study with Aamir Mahmood Anwar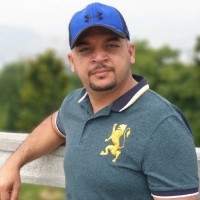 Business
"ADCHEM's perfection from every single operation to innovation in its core functions"
From the beginning of the history of ADCHEM, the company's all types of production is in huge demand in a rapidly evolving world. The company's quality and work have been certified as sustainable and innovative in the United Arab Emirates, which demonstrates that the company cares about its customers in broad ways.  
ADCHEM is a leading distributor of innovative ingredients. ADCHEM originating from Dubai (UAE) having its established branch offices in 6 countries along with a strong coverage holds in more than 20 countries which encompasses Middle East, Africa and South Asia with 1,000+ products (ingredients / raw materials) for Pharmaceutical, Food and Cosmetics industries with more 500 customers.
In ADCHEM, we aim to enhance the flexibility & quality of our valued customer's products through our value-added sourcing services. Choosing the right quality materials within a price constraint is crucial for our customers; ADCHEM provides services through our strong network of suppliers and diverse supply chains. We work with international pharmaceutical companies and healthcare agencies to create new solutions, reduce costs, and increase market speed.
Challenge
ADCHEM is a specialized company working in niche markets, so data and information are the keys to our business model. We need an integrated system that can control the business process, improve the communication with both our suppliers and customers, most notably that keep track of the history of a project as on an average it takes 2-3 years for us to receive first commercial order from the time we started the business development activities with the same customer, as most of our products are highly regulated.
Solution
KPI was our second software as we were not satisfied with our first ERP/CRM system. We are using KPI because it is a feasible option for our size, and it's scalable & it has grown with our company & has given stability to customize it to our needs. KPI current version is enhanced and improved compared to 2014 when we initially started using KPI with five users, and today we have more than 50 users.
KPI.com helps ADCHEM get faster processes, making happier clients and building strong brand name
KPI customer service is good, but there is still scope for improvement. They need to focus on reducing repeated errors and reducing the turnaround time in fixing mistakes or bugs. Also, they need to improve the HRMS model, further from UAE point of view KPI.com is still not VAT approved.
One platform brings all functions together to deliver an exceptional experience for the user.
I am excited to share KPI.com apps have contributed to our business growth as from startup company (in the year 2013) to SME level company today we have hardly faced that KPI.com is not fulfilling our requirements.
KPI.com apps have the potential to be the best choice for startups to SMEs. I believe it requires some improvements to give it a competitive edge to be a market leader in this target market segment.