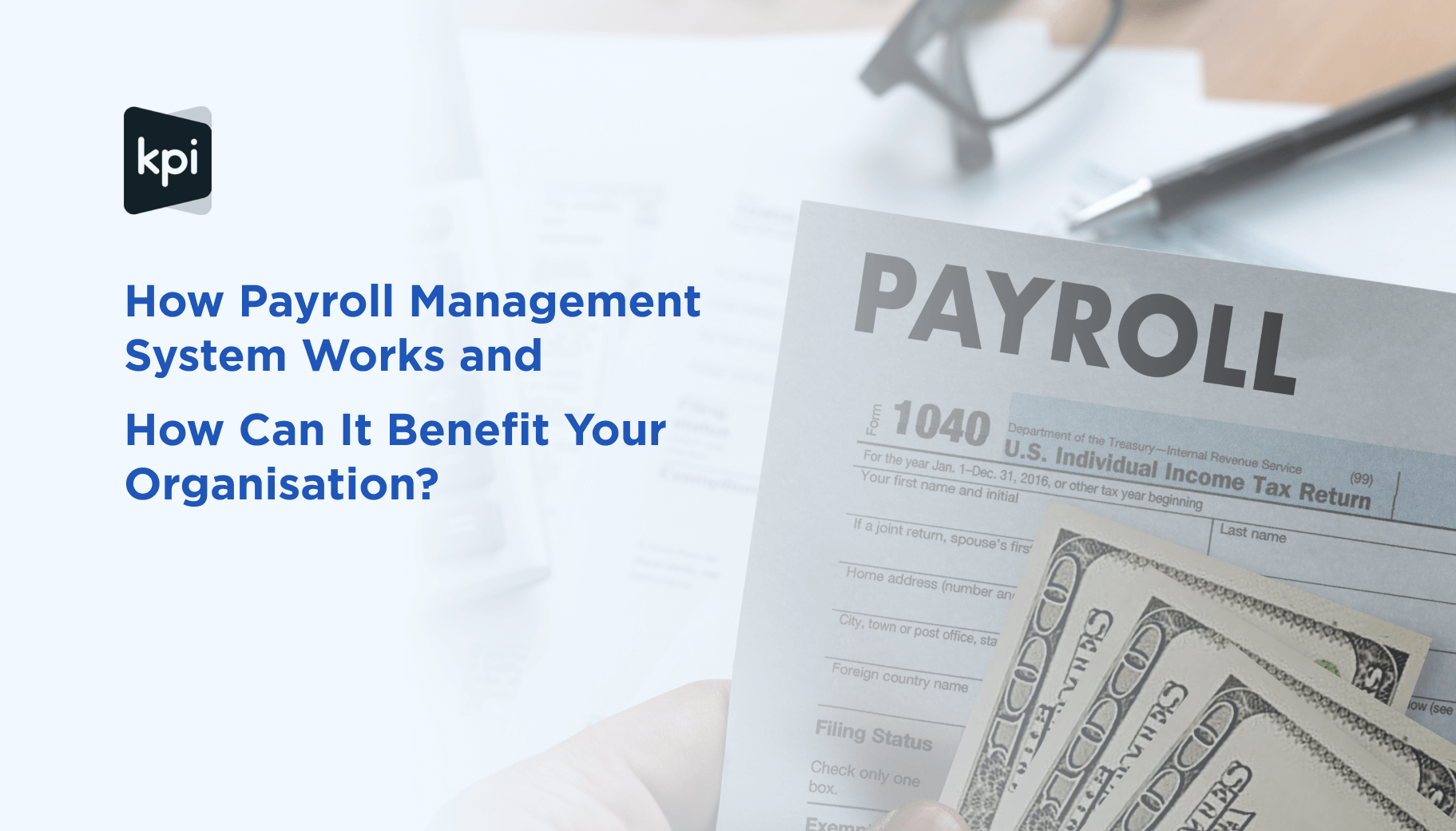 What is a Payroll Management System and How it Helps Your Business?
Employees and their salaries are at the heart of payroll administration. Though it has no direct impact on your production or operations, it is critical to maintain this HR operation at all levels. After all, it is solely responsible for employee pleasure. Manually doing all payroll management responsibilities is a costly operation for any company. As a result, you'll need a thorough and effective payroll administration system to keep track of everything. It can assist you in automating the payroll process and accurately paying employees. Do you understand how a Payroll Management System works and how it might help your company in the long run? If not, go through this blog to learn more.
WHAT IS A PAYROLL MANAGEMENT SYSTEM?
A standard payroll management system is designed to assist all types of organizations in calculating employee wages, insurance, loans, deductions, taxes, and other financial obligations based on their attendance. You can incorporate the company's holiday calendar into it to ensure that these calculations are carried out without error or human involvement. Other activities that Payroll software may help you with include personnel information management, leave management, employee bank details management, HR document management, payslip production, and so on. All of these elements may vary depending on the number of people in your firm, the structure of the organization, and the demands of the company.
Tip: To handle and manage all of your HR responsibilities, it's best to use a feature-rich cloud-based Payroll System for your business. Choose a low-cost option.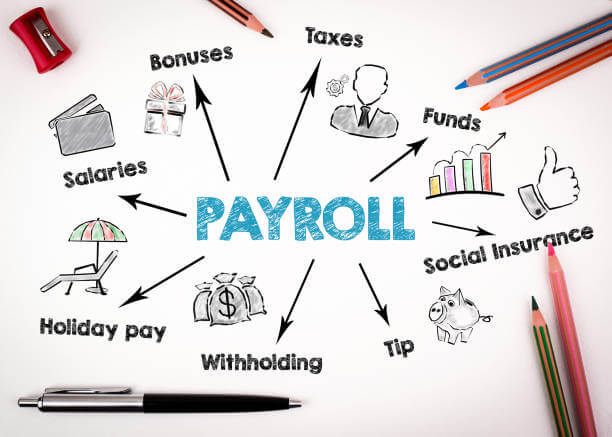 HOW DOES A PAYROLL MANAGEMENT SYSTEM WORK?
Payroll Management Systems are advantageous to all types of businesses, whether they are small, medium-sized, or huge. It helps you run your organization more smoothly by managing various HR-related procedures. In the following blog you can get to know about what a Payroll Management System does:
MANAGEMENT OF EMPLOYEE ATTENDANCE CALENDAR
Employee attendance, work hours, absents, overtime, and other information can be automatically retrieved from the scanner using payroll software applications that are connected to a biometrics authentication system (BAS). It allows businesses to specify HR policies and add a holiday calendar to the system, which allows it to calculate each employee's total income accurately.
TAX UPDATE MANAGEMENT
Payroll systems keep track of all tax modifications that are made available. It's possible that your accounting department will overlook the new adjustments or rules, but it won't. The program will alert you to changes in the taxation system, allowing you to adjust HR rules accordingly, ensuring that your HR practices and payrolls remain consistent.
PAYSLIP GENERATION
Payslip generation is available in most premium payroll systems, but not all. You will be able to generate and print payslips for your employees using your payroll software rather than manually creating them. You can also set up your software to automatically email these slips to your employees.
LEAVE MANAGEMENT
Leave management is a feature of payroll management systems that allows employees to submit leave requests to HR. All necessary information is given to the concerned user for further action. This tool keeps track of approvals, leave requests, paid and unpaid hours, and so on. The data from the leave management system is also utilized to compute the salary of employees.
EMPLOYEE DOCKETS
Payroll systems are made capable of keeping detailed digital records for each employee separately in order to ensure transparency. These employee dockets are viewable by the employee as well as the HR staff as a whole. As a result, everyone involved can double-check attendance or paycheck data if necessary.
DOCUMENT MANAGEMENT
Documents like identity proof, experience certificates, degrees, employee details, tax forms, etc., can be uploaded to payroll management systems. It helps human resource teams to access employee data whenever needed conveniently.
SENDING REMINDERS
Humans are forgetful. We forget when to file taxes, ask the HR Manager if leave is approved, log in to the time tracker, download payslips, fill out appraisal form, or anything in general. However, Payroll Management systems ease down many things for us. Companies can configure these software applications to send notifications and remind people about pending tasks and leave-related updates.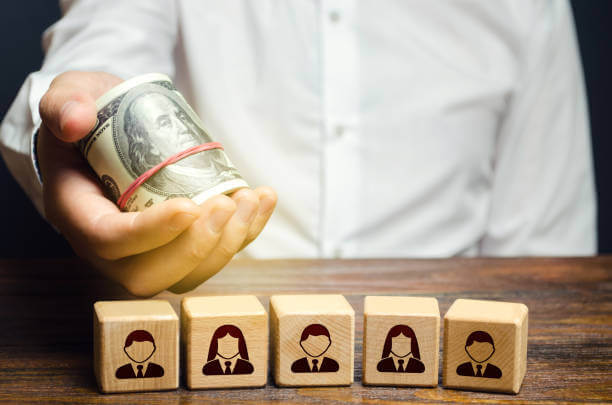 THE ADVANTAGES OF USING A PAYROLL MANAGEMENT SYSTEM FOR YOUR COMPANY
So now you know that Payroll Management Software can perform a variety of HR tasks, but you're not sure why you should use it when your HR department can handle everything. We'll see what happens.The following are some of the advantages of having a payroll management system:
ACCURACY AND TRANSPARENCY
Payroll software, unlike humans, will not make mistakes in payroll computations. And, because the data relating to payroll administration is updated in real time, the concerned employee can always examine it. It increases employee trust in your firm by making the payment procedure more clear.
TIME-SAVING AND SPEED
Everything is done in real time with no human intervention. The procedure is extremely quick and efficient, saving time for everyone in your company. As a result, HR actions that rely on payroll data can be completed more quickly.
QUICK INSIGHTS
According to their access rights, employees can see several role-based dashboard views. It enables them to quickly acquire detailed insights into payroll.
COST-CONVENIENCE
Everything that a payroll management system accomplishes could have necessitated the hiring of a team of HR experts. When you compare the cost of employing those pros to the cost of your payroll tool's subscription, you'll be astonished at how much money you'll save.
SECURITY
Unlike traditional paper-based manual payroll management systems, these products are authentication and role-based. As a result, only authorized people have access to your employee data.
Payroll Management Systems, in addition to providing all of these advantages and capabilities, are simple to use and can be accessible from anywhere if you utilize cloud-based payroll software. Would you want to miss out on all of these advantages?