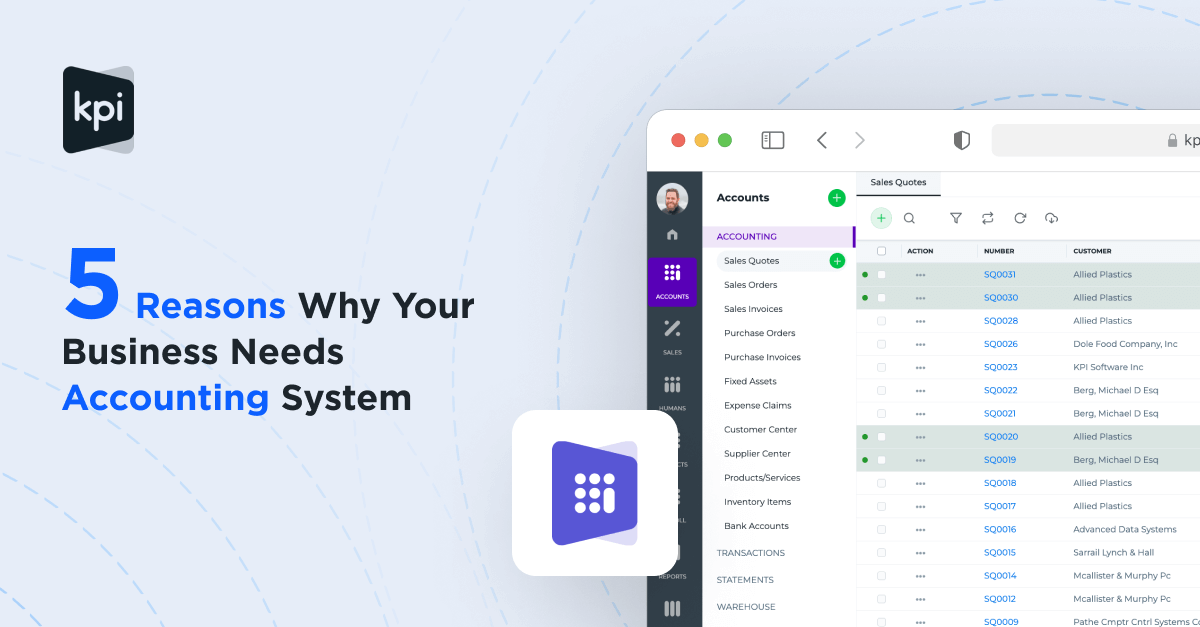 5 Reasons Why Your Business Needs Accounting System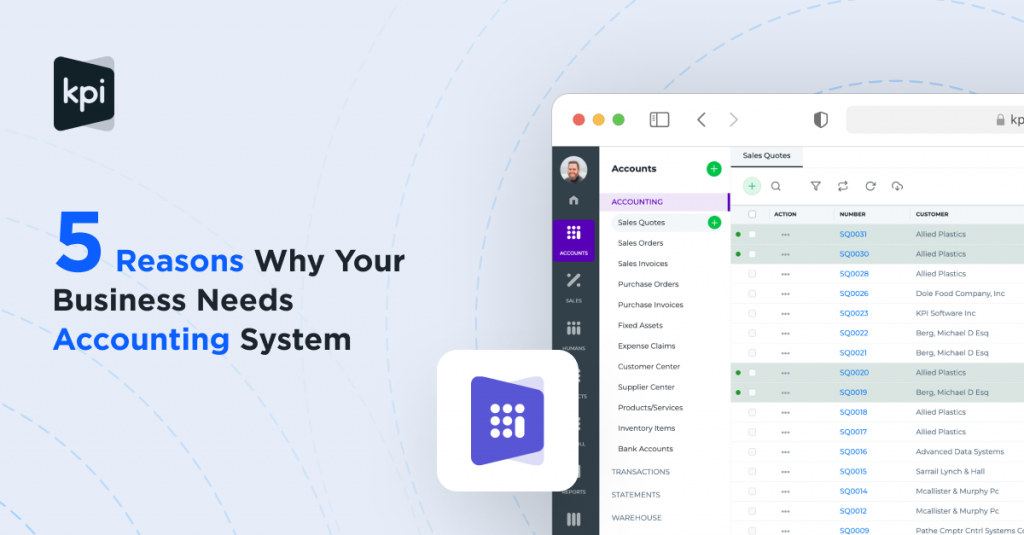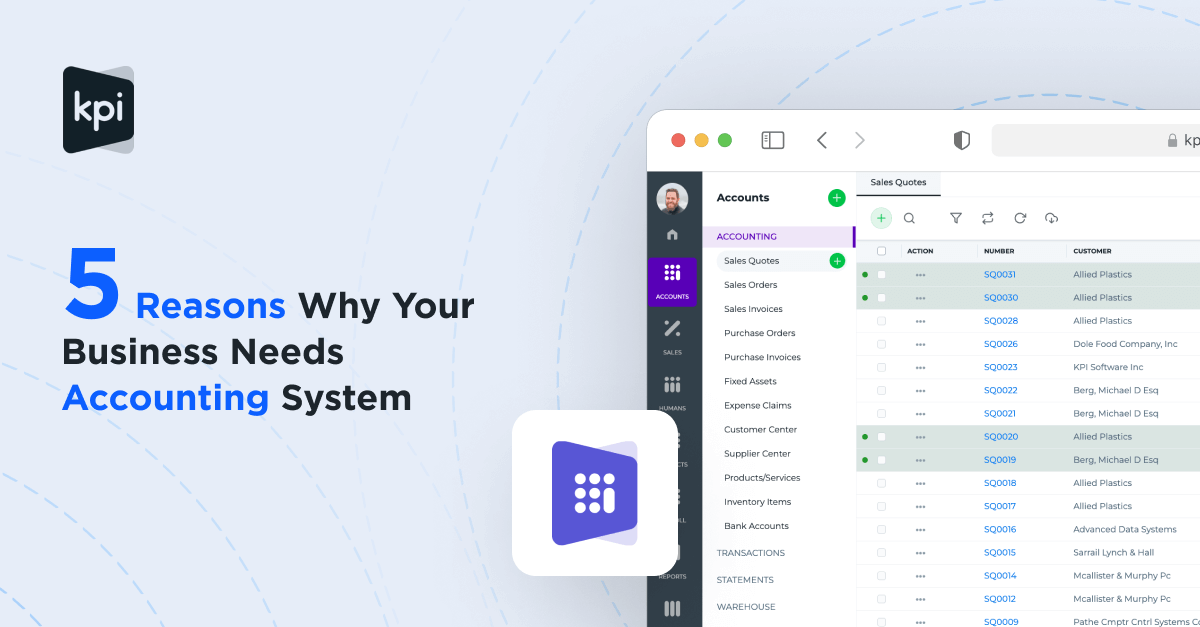 As a small business owner, you're likely conscious of the capital needed for daily operations, such as payroll, operating costs like rent and electricity, and staying on top of vendor invoicing. However, some businesses don't have a clear understanding of the revenue generated from their goods or services. This oversight can result in cash flow gaps that might force a firm to close its doors prematurely.
To avoid such pitfalls, it's essential to craft a realistic operating budget and invest in tools like accounting software. These tools can help manage frequent financial missteps and provide a clear picture of your cash flow relative to your operating budget. Today, we will explore the numerous benefits of automating your business processes with an accounting system, specifically one tailored for small and medium businesses.
What is an Accounting System?
An accounting system performs various accounting and bookkeeping functions. It aids in documenting and summarizing financial transactions, facilitating the analysis and comprehension of cash flow. With modern, cloud-based accounting software like KPI.com, you don't need to be a bookkeeper or have accounting knowledge, and you can access it from any internet-connected device.
Why Do You Need the Accounting System for Your Business?
As a small business owner or budding entrepreneur, investing in the right tools can make the difference between growth and stagnation. Perhaps you've considered implementing an accounting system before, or you're just starting to explore your options. Here's why your business could benefit from such a tool.
Reduction of Manual Processes
In the business world, time is money. Most business owners would rather focus on tasks directly related to their core operations. Automating data entry for 'run-the-business' operations is a must. An efficient business owner understands the importance of documenting transactions, maintaining up-to-date and accurate customer and vendor data, and managing bills and invoices.
Syncing Financial Data
Gathering financial data from multiple sources into one place removes the need for manual input, reducing the risk of human errors. Credit card and banking accounts can be linked to programs like KPI.com, making accounting tasks considerably simpler.
Automation of Reporting
One core advantage of implementing an accounting system into your business workflow is the ability to generate reports with just one click. These personalized dashboards and standardized reports help business owners analyze their profit and loss, increase profitability, gain insights into expenditure, and reduce costs.
Taxation of Businesses
Keeping track of all company data significantly reduces the risk of paying hefty taxes and prepares you for an IRS audit. Receipts and other documents can be photographed, updated, and linked to certain records and transactions using tools like KPI.com, making audit proceedings much more straightforward.
Cost Cutting
Automation and cost reduction in a business go hand in hand. Once a process is automated within the accounting software, the benefits become more evident. With accurate and automated tasks, you get a clear picture of your business's strengths and weaknesses.
Business Growth
For businesses aiming to grow, an accounting system that scales with your needs is critical. Successful companies stand out by their effective and reliable automation of operations using accounting solutions. Opt for software solutions with advanced functionality that offer comprehensive reporting, clear dashboards, personalized benchmarking, and robust automation features.
Implement Accounting System for Your Business Growth
You will be in a better position to scale—as the capacity to expand with your business—if you choose software solutions with excellent functionality. Don't accept anything less than a system that provides sophisticated reporting, clear dashboards, personalized benchmarking, and robust automation features.
Use the KPI Accounting system to automate your accounting processes.
Have You Experienced the Full Potential of kpi.com? Stay on top of your finances with real-time access to your general ledger, balance sheet, profit and loss, and cash flow statements. kpi.com offers monthly, quarterly, or annual management financial reports produced to local and international financial reporting standards.
Start at just $42/month (billed yearly).
Get Started
Or Book a Free Demo