Sales Force Automation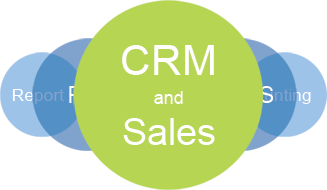 Overview
As part of the KPI.com suite, CRM integrates seamlessly with the other functions allowing you a single view of the relationship. All the interactions between them are stored in one place and can be shared. You can move a contact through the sales cycle to a customer with a project, initiating quotes, proposals and invoices, making purchases of inventory and shipment when a sale is made, recording partnership and supplier relationships whilst managing the financial transactions.
CRM Sales Panel
In the sales panel you can manage your customers, accounts, and leads. You can also organize your marketing campaigns, create web forms that help increase the sales volumes.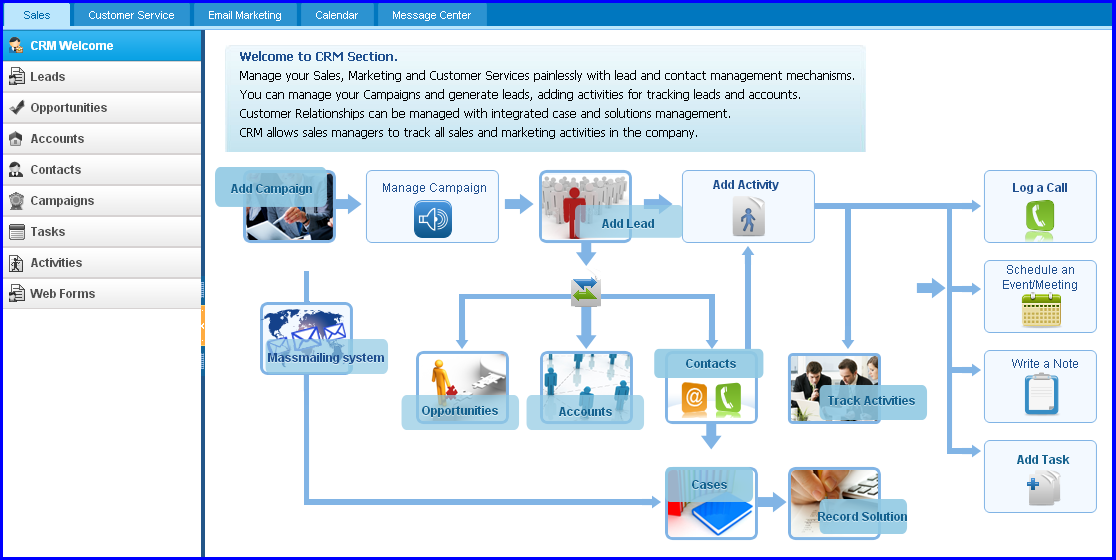 Leads are contacts of your potential customers gathered from different sources.
Opportunities are the chances that your client might buy your product or get interested in your service. Leads are marked as opportunities to reflect the process of sending quotes, invoices or entering negotiations for the sale with the contact.
Accounts are the companies whom you are dealing with, while Contacts, Leads and Opportunities are the people you are dealing with. Accounts list contain all the information related to your actual customers. Contacts list includes details about people who are connected to your companies.
Campaigns are all marketing and advertising activities that promote your business and generate potential customers.
Activities are all the plans based on customers support ranging from logging a call and scheduling an event such as meetings, presentations and etc.
Web Forms allow you to create a contact form and place it on your website (e.g. "Request a sales quote" form). Once the website visitor fills in the form, a Case or a Lead is created in kpi.com CRM.
*Note that not all users are able to have access to CRM section or have access to some of its features due to user permissions.