Recruitment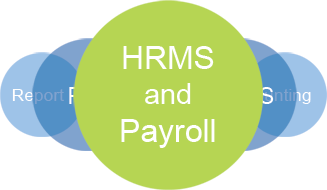 Overview
Kpi.com Human Resource Management System encompasses all organizational HR needs with innovative ways of handling performance management, attendance tracking, goal management and employee record-keeping.
Record vacancies, candidates and activities
The Recruitment section is built to manage vacancies, new employee hiring process and candidates. The Recruitment Home page summarizes the Calls for today, Interviews, Shortlists, Open Vacancies, Recent Placements and Recent Candidates.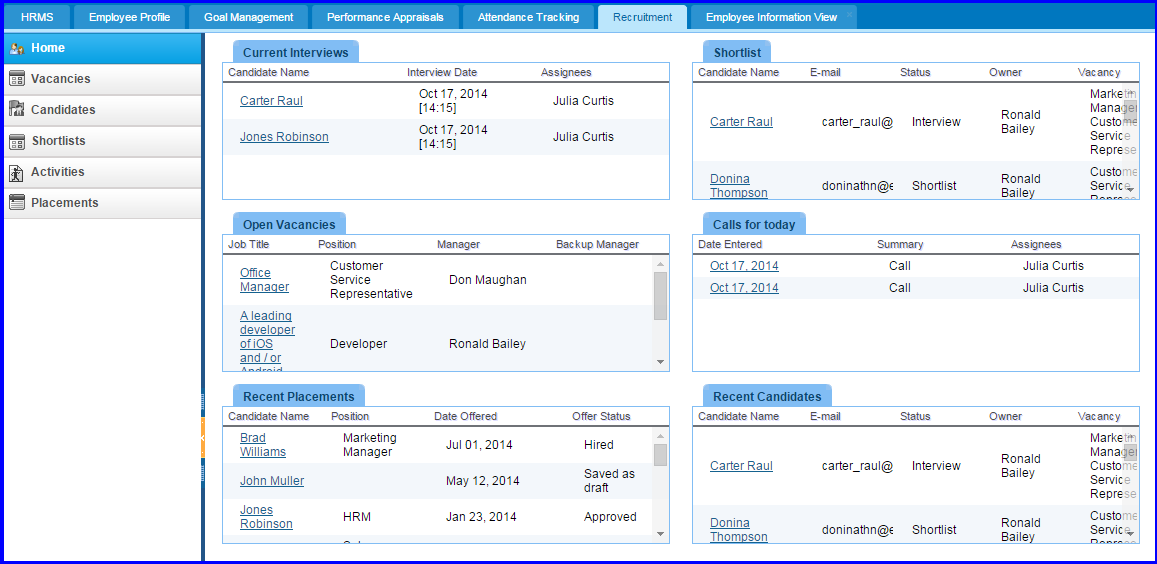 The recruitment process is simple. First you add vacancies in your company, then you add candidate for the new job available. After recording interviews or calls with the candidate, you can shortlist them to have a quick access to the most suitable candidates. Then you can add a placement when it is likely that the candidate will be hired. You can save the placement as a draft or approve it. Once approved, the employee will be hired and his contact details will be recorded in Employees section.