Office Plugins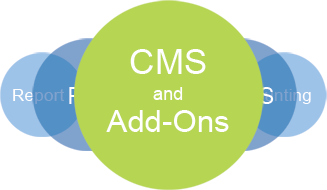 Overview
Kpi.com's CMS and Add-Ons application responds to a wide range of the enterprises' demands and contributes to the more convenient functioning. Easy in use Outlook plugin with the help of which CRM tool is integrated with program Outlook, mobile accessibility at any time and place, convenient adaptation of website design – these all are available with CMS and Add-on application of kpi.com. Once acquired it can be fully customized considering the nature and the corporate style of the enterprise contributing its development and growth.
Outlook Plugin
If you jump between kpi.com CRM tool and your Outlook all day long then kpi.com's Outlook plugin is a must product to install and benefit from it. You can decide when to synchronize your calendar, contacts, CRM tasks between Outlook and kpi.com whether it is automatic or scheduled. This tool has a great value to anyone who uses Outlook as their email client application and at the same time access their cloud CRM data on kpi.com.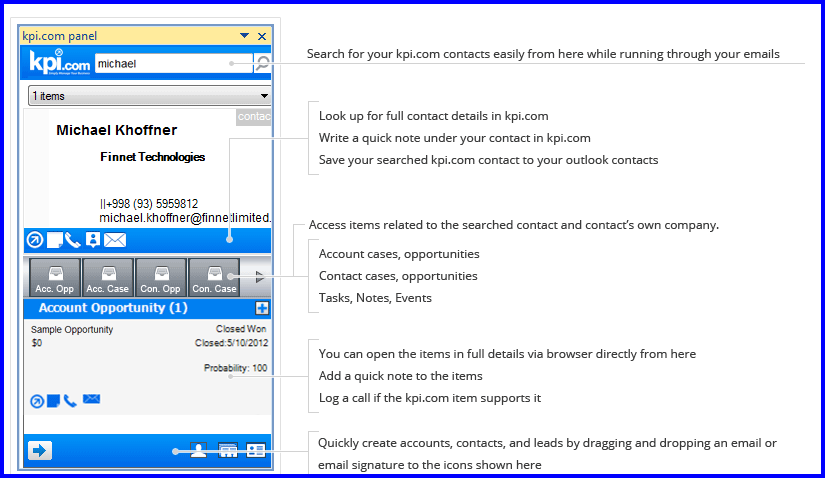 Excel Plugin
Kpi.com's Excel plugin allows you to enter your timesheet hours without leaving Excel.
You can import your contacts, cases, leads from kpi.com into Excel and update the data in the spreadsheet and in kpi.com directly from Excel.
You can generate Gantt chart of your projects in Excel, not even opening your kpi.com in the browser.