Mobile Applications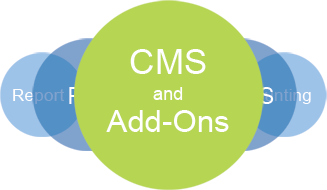 Overview
Kpi.com's CMS and Add-Ons application responds to a wide range of the enterprises' demands and contributes to the more convenient functioning. Easy in use Outlook plugin with the help of which CRM tool is integrated with program Outlook, mobile accessibility at any time and place, convenient adaptation of website design – these all are available with CMS and Add-on application of kpi.com. Once acquired it can be fully customized considering the nature and the corporate style of the enterprise contributing its development and growth.
Install kpi.com mobile application
Kpi.com offers mini-ERP solution for mobile people. Install your application to have a quick access to the application whether you use Adroid, iPhone or a Tablet, each one is available.

The mobile application offers many common features like Project Management, CRM, Accounting and Finance . All the items you save in the mobile apps are synced with the website. Moreover, the applications are always under development; each month new features are added and issues are fixed. To install the application, go to Google Play or iTunes and search for kpi.com