Email Account Sync Configuration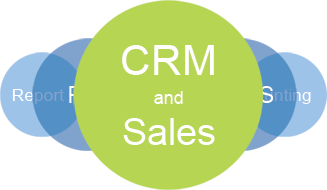 Overview
As part of the KPI.com suite, CRM integrates seamlessly with the other functions allowing you a single view of the relationship. All the interactions between them are stored in one place and can be shared. You can move a contact through the sales cycle to a customer with a project, initiating quotes, proposals and invoices, making purchases of inventory and shipment when a sale is made, recording partnership and supplier relationships whilst managing the financial transactions.
Email Configuration
You can configure your email messages to be automatically fetched as cases from your mailbox.
Choose CRM Settings from the Settings page and go to Email Account Properties section. Fill in the form with your email account details.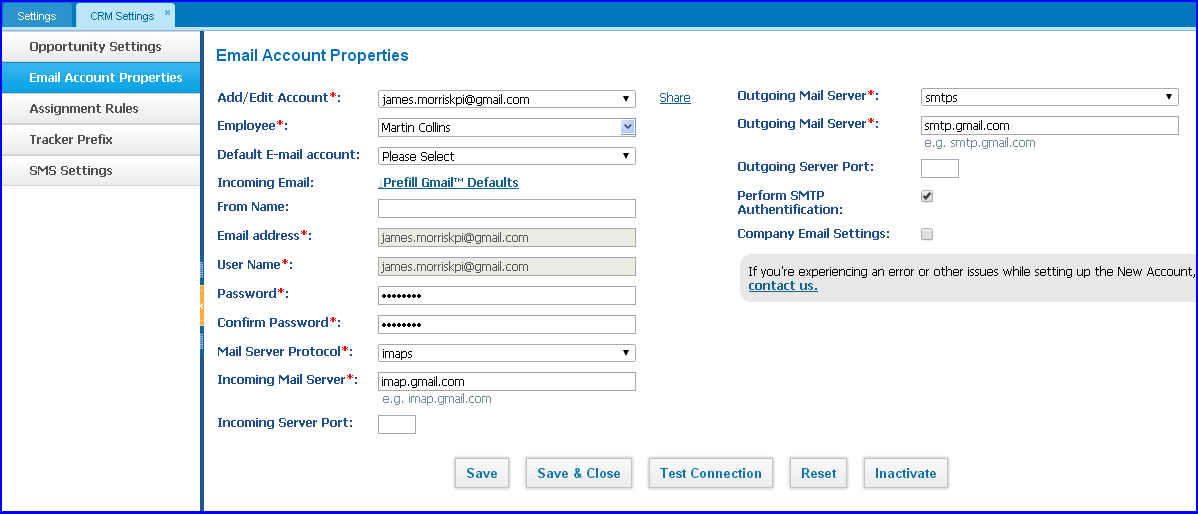 Then click on Test Connection. If the system successfully connects to your mailbox using the settings you have entered, then you can Save and Close after which your Message Center will start fetching emails.
To create cases from the fetched emails, go to Assignment Rules section in CRM Settings and add Parent filter and Create Case filter.
For more detailed information, please look through the wiki article here.