Customer Service Application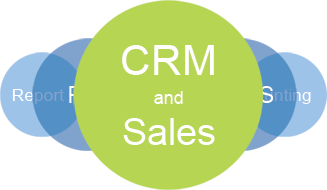 Overview
As part of the KPI.com suite, CRM integrates seamlessly with the other functions allowing you a single view of the relationship. All the interactions between them are stored in one place and can be shared. You can move a contact through the sales cycle to a customer with a project, initiating quotes, proposals and invoices, making purchases of inventory and shipment when a sale is made, recording partnership and supplier relationships whilst managing the financial transactions.
Case Management
The customer service panel is mainly dedicated to case management where all the tickets raised by your customers are recorded. You can add cases manually using the Add New button.
Tickets raised through web forms are automatically recorded as cases in the list.
Another mostly used method of cases is through emails. Once you have integrated your email address, you can set up case management and all the email you receive from your customers will be recorded as cases.