Calendar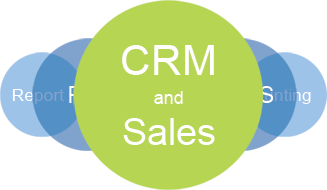 Overview
As part of the KPI.com suite, CRM integrates seamlessly with the other functions allowing you a single view of the relationship. All the interactions between them are stored in one place and can be shared. You can move a contact through the sales cycle to a customer with a project, initiating quotes, proposals and invoices, making purchases of inventory and shipment when a sale is made, recording partnership and supplier relationships whilst managing the financial transactions.
Your Centralized Calendar
The Calendar tab shows all activities including events, calls, projects, tasks, issues, holidays, performance appraisals, and leave requests falling into the period you have chosen to view.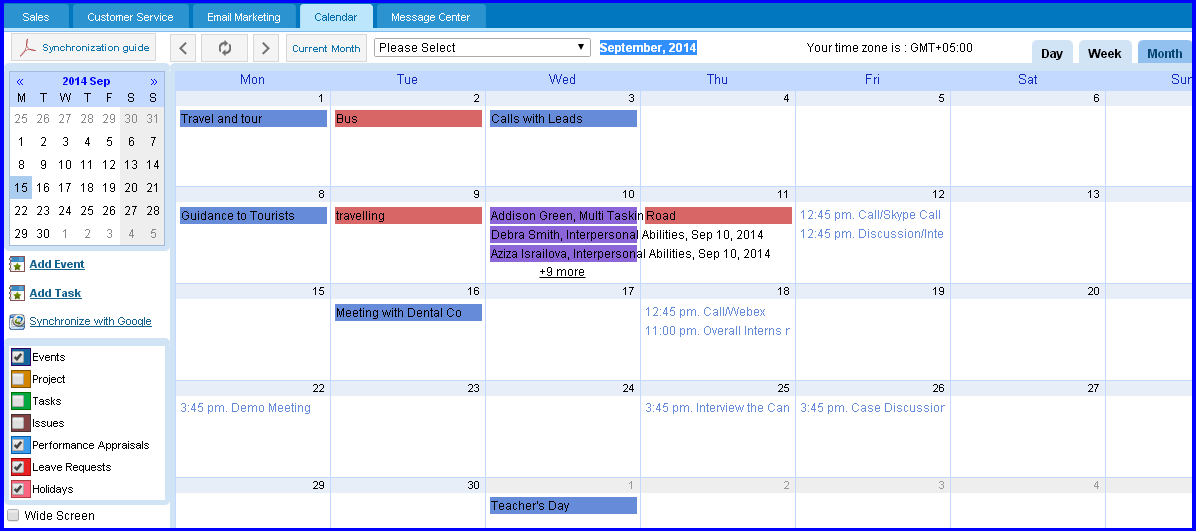 The kpi.com calendar can be synced with your Google calendar, so you directly go to CRM Calendar page and see all your events in one place.