Budget Sheet
Kpi.com's Project and Resource Management is an intuitive and flexible tool that allows managing your projects from initiation to execution. It seamlessly encompasses all necessary features required by managers, easily integrating with other parts of the system. Either small or big, projects can be delivered effectively, with kpi.com's innovative technologies of tracking and reporting capabilities.
Project Budget Report
Budget Sheet is the comprehensive profit and loss report of your specific project. It shows all expenses including project employee costs both using wage rates and client chart rates, purchases, sales and most important it shows difference between your forecast budget and the actual one.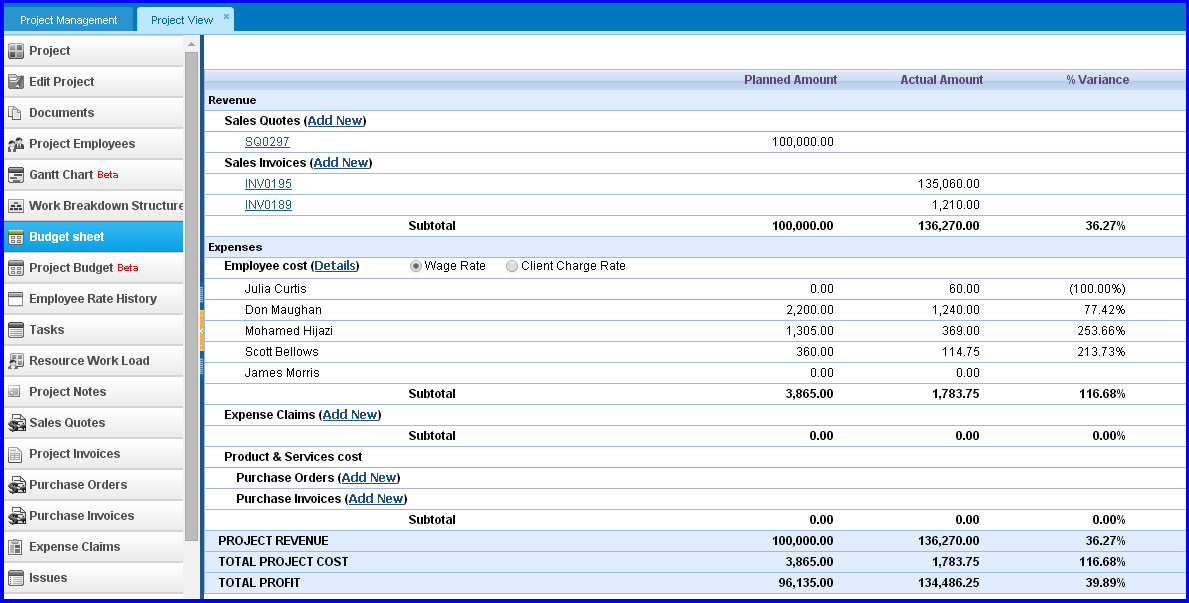 You can view detailed information about the employee costs by clicking on the Details button text to Employee costs. Besides, adding sales invoices, quotes, expense claims, purchase orders and invoices allow you to change the budget amount easily and directly from the Budget Sheet page.
To view the same report in a monthly view, please go to Project Budget Beta page which you can export as PDF.