Booking Items
Kpi.com's Project and Resource Management is an intuitive and flexible tool that allows managing your projects from initiation to execution. It seamlessly encompasses all necessary features required by managers, easily integrating with other parts of the system. Either small or big, projects can be delivered effectively, with kpi.com's innovative technologies of tracking and reporting capabilities.
Add items and reserve them
Booking items section enables users to book and see which items where reserved in the company. The items can include rooms, vehicles, cars and any other items you use which are in deficit or in great demand.
So first you need to add items and then reserve them showing the time of the reservation.  As soon as you start reserving, the system will show who has reserved them before you and for which time and date.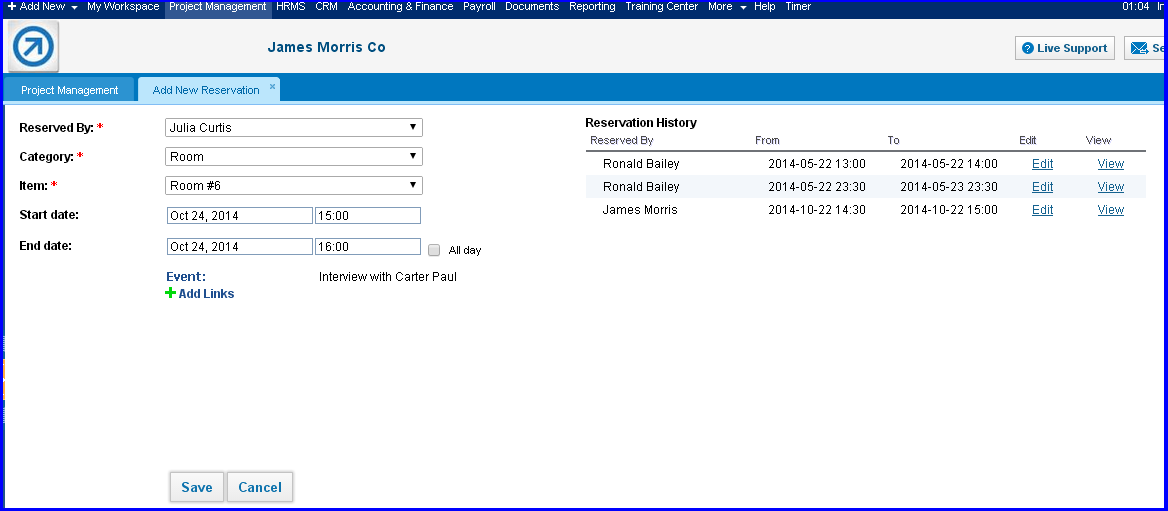 The Booking Items is integration with the Activities (your events and calls), so while adding an activity you can directly add a reservation or see if the item is available for the event.