10 Benefits of the Performance Appraisal System
From the beginning of the career you need to know how good you are in terms of particular fields of activity. It is difficult to give yourself an objective evaluation. Performance appraisal system is a useful management tool which helps to gain feedback, review and estimate whether the performance is effective and discuss what needs to be done for it to become so. Managers perform evaluations to benefit both employees and the employer.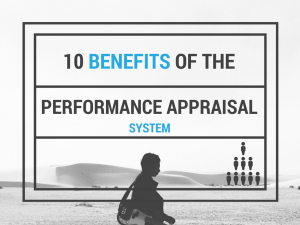 How? Here is a list of the benefits of the performance appraisal system:
First and the most significant benefit of the appraisal system for the manager or the head of department is that it provides a document of employee performance over a specific period of time. Every employee's performance influences the performance of all the team or even firm (especially if it is small). A drop in the ocean, you say? If you use the performance appraisal system correctly and smart, the results won't leave you indifferent.
It clarifies the employee's role in the team/company. Some workers like to know where they stand regarding their job performance and like to see what exactly they do, what they need to do, and what else (useful) they can do for the company.
Self-development. Now this is the most important benefit for the employee. Performance appraisal allows you to provide positive feedback as well as identifying areas for improvement. Employee can discuss and even create a developmental (training) plan with the manager so he can improve his skills.
It motivates employees if supported by a good merit increase and compensation system. Self-development is good – but you need motivation to start working on yourself.
It provides a structured process for an employee to clarify expectations and discuss different issues with their manager.
It lets both manager and employee set up long- and short term goals. When you see how well you are performing now, it is easier to predict what opportunities you will have in future and identify goals depending on the obtained information.
The statistics can be used to monitor the success of the organization's recruitment and induction practices.
Performance appraisal system also helps the management in deciding about the promotions, transfers and rewards of the employee.
It is easy to identify the under-performers and eliminate them.
Both manager and employee can review the changes in the performance in process of time.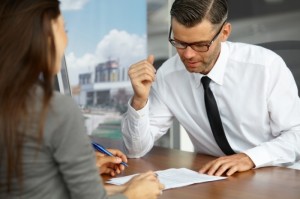 Undoubtedly, there are disadvantages in the performance appraisal system as nothing is ideal, but it provides a lot of useful information for the company and employee itself that can't be acquired from other sources. Furthermore, years of experience show the efficiency of using performance appraisal system in practice.