Difficult Clients – What Makes Them So Hard to Deal With?
If you are an owner of a small business, you have to deal with various clients regularly. Sometimes you work out well. Sometimes you don't. There are some clients that are almost impossible to work with.
Who are those clients? Let's try to identify who are those clients whom you can't work with at all. Let's figure out why they are problems.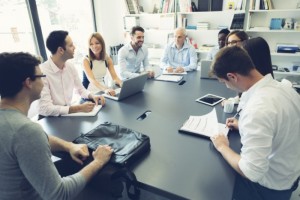 Clients who know nothing at all
These are the clients who ask too much questions constantly, hinder your work, interrupt you from important meetings and emails, because they have a lot of questions about your services or products. Sometimes, you have to explain everything from basics, like you do for a child. Usually, these are the old people who are far behind the technology, and don't know basic stuff. You waste a lot of time on them, you waste your time, you waste their time.
How to deal with such clients
In order to deal with that kind of clients, you need to be clear. You need to explain that, even when you talk 24/7 on the phone, their problems don't get solved. You are being ineffective. So that way, they are losing their own money. Tell them the rules of the game. Tell them that they can't call you more than once a day, to ask simple questions that you've answered just yesterday. You have to establish rates, sometimes. Sometimes, giving out just  well written simple instructions may be enough
Clients who don't know what they want
Some clients don't give any guidance at all. Moreover, they perfectly disappear at times when you need them. They aren't just present at meeting, important emails and phone calls. At last, their lack of organization becomes your problem, especially, when deadlines are tough.
How to deal with those clients
This is the problem that most of us face today. We don't have time for anything. Even answering the questions from the company from which we ordered stuff. This is our common problem. However, we may avoid risks of silent clients by signing clear contracts at the beginning. Or by explaining them the fact that, we can't slow down this project any more, we have more priorities coming
Clients who don't respect us
This happens most of the times. You explain, they don't listen. They don't rely on your expertise. They don't trust you. Even if they trust you, they don't let you do your own job.
How to deal with those clients
Tell them that if you need a surgery, you don't watch a YouTube video and make yourself a surgery. You straightly go the doctor. Sometimes you have to be polite, but strict in those areas.
Clients who don't want to spend money
They agree for everything at the beginning, but when it comes to payment, they disappear. They may disappear forever, or they may be slow with payment. Some people, may try to re-negotiate, and try to redo everything all over. These are the clients who are the hardest to tackle with. They want to pay once, and re-do one stuff forever until it gets perfect.
How to deal with those clients
Make sure to always sign written contracts with lawyers present in front of them. You have to secure yourself. You have to secure your employees, your company and your business. You need to have proper documentation before negotiating. Tell them clearly when the service will be implemented. Tell them when you want to receive money. Explain what happens if they want to change stuff.
Conclusions
Clarity is the king. Make sure to be clear from the beginning. Make sure to be polite, but strict when it comes to effectively utilizing your resources.