KPI.com upgrades for October 2017
Dear KPI.com users,
We are excited to announce that our latest system upgrade has been done successfully which fixed the bugs and added a few new features. We did our best to improve the overall performance of the system relying on our customers' feedbacks and requests. We would like to thank customers for their recommendations and kind patience. Here at KPI.com we will always try to provide the best service, as our customers matter the most!
Let's take a quick look at all the new awesome features that have recently been added:
User Interface
The main menu has been changed and shortened. Now the CRM is Sales, Accounting and Finance is Accounts, Project Management is Projects and the HRMS is Humans.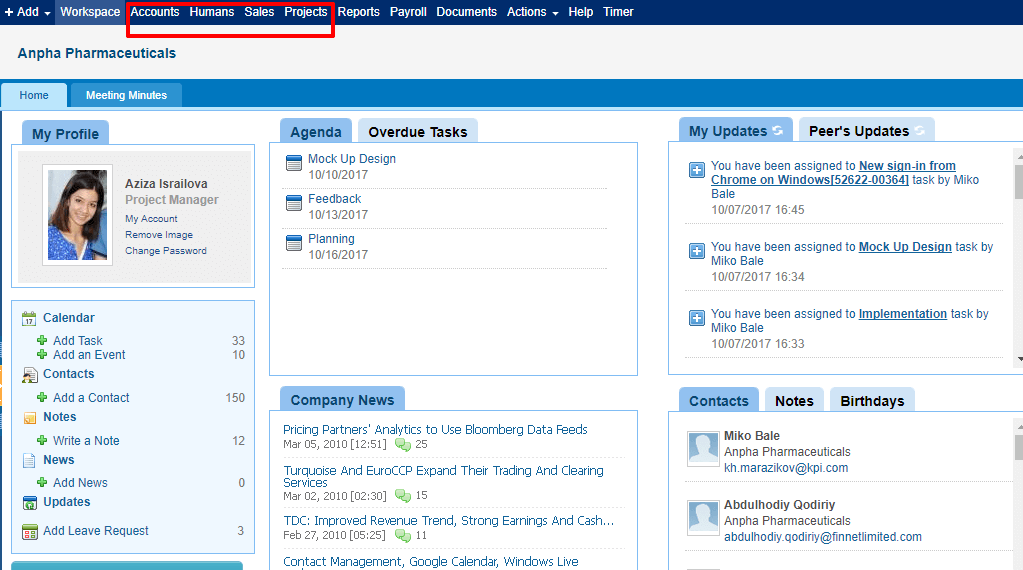 Moved to Settings
Accounting Settings, Bank Accounts and Chart of Accounts have been moved to the main Settings page.

Departments, Salary Grades, Positions, Locations and Employee Details Changes have been moved to the main Settings page.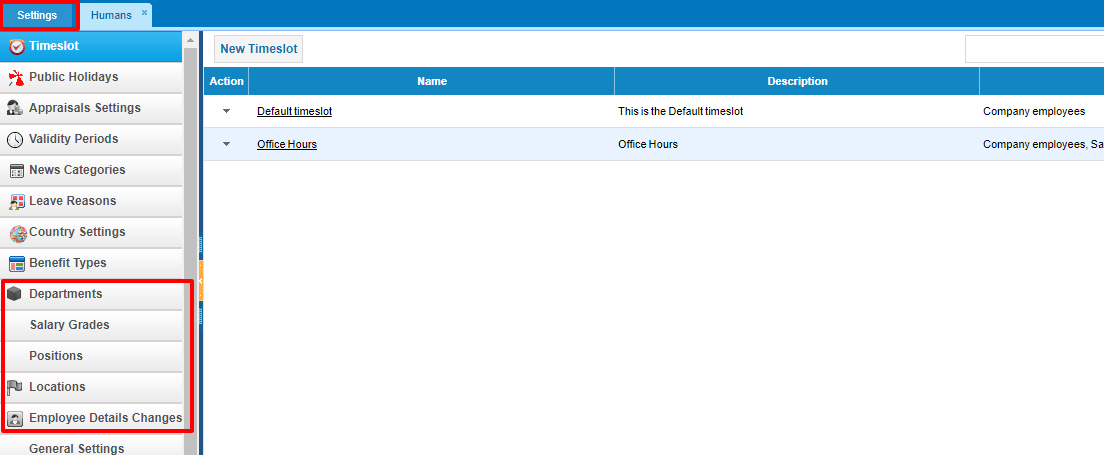 The search box is now available on the right side of any list:

Social Networks Login
Users can now login using their LinkedIn and Office 365 accounts too:

Office 365 Contacts Sync
Besides Google Contacts, now users can sync their Office 365 Contacts with kpi.com Contacts.

Timesheet for Payroll
Now you can run pay slips based on the timesheet hours of your employees. The calculation formula is:
Employee Base Rate*Timesheet hours (base currency)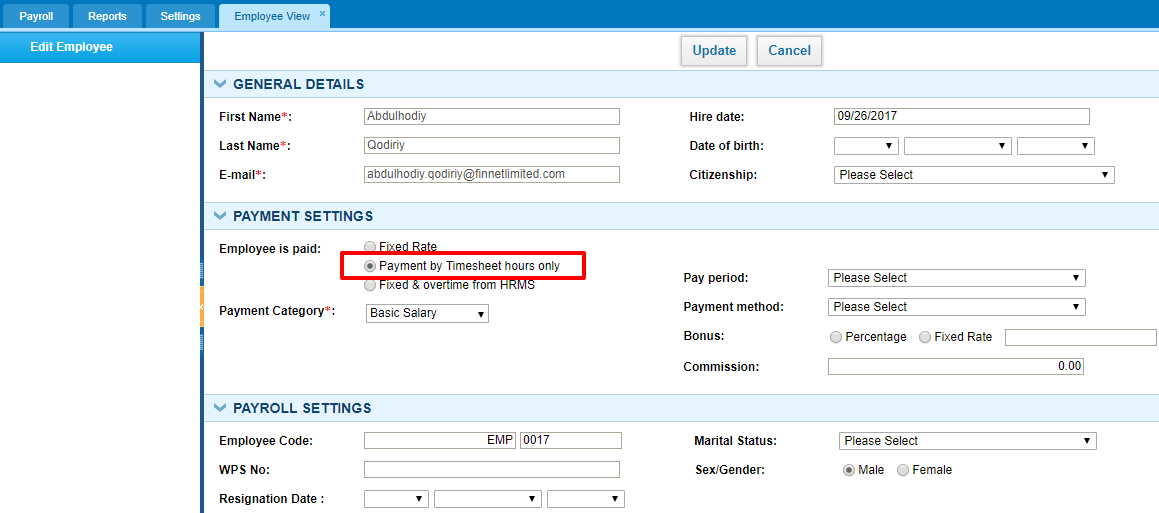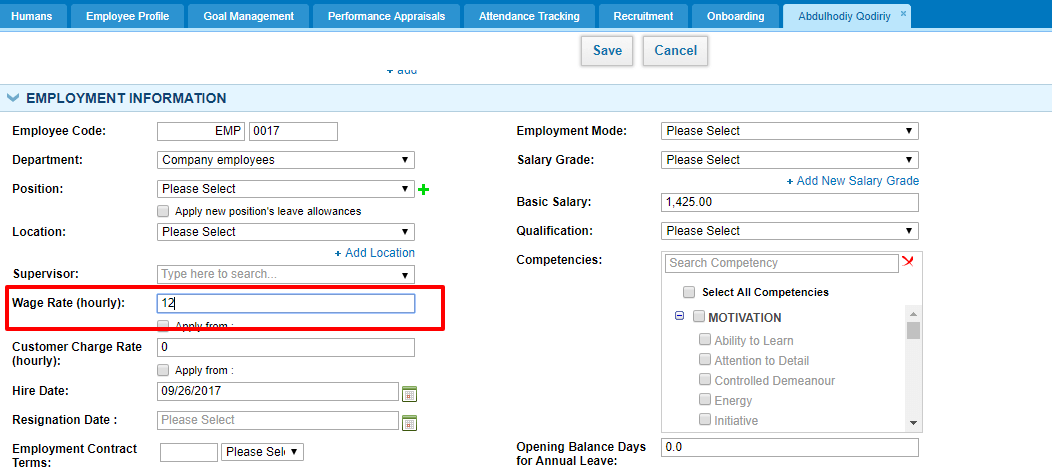 Pro-Rata based annual leave
This feature helps to manage annual leave allowance based on the hire date. The calculation is (annual leave allowance/365*worked days)
that will determine your allowed leave allowance per day.
For example, you are hired on first of January and today is October 1st. Your annual leave allowance is 15 days. So 15/365 = 0.04 allowed days per day.
This year you have worked about 273 days according to your hire date and your allowed leave days is 273*0.04=11.

Expenses
Expenses are separated into Company and Employee expenses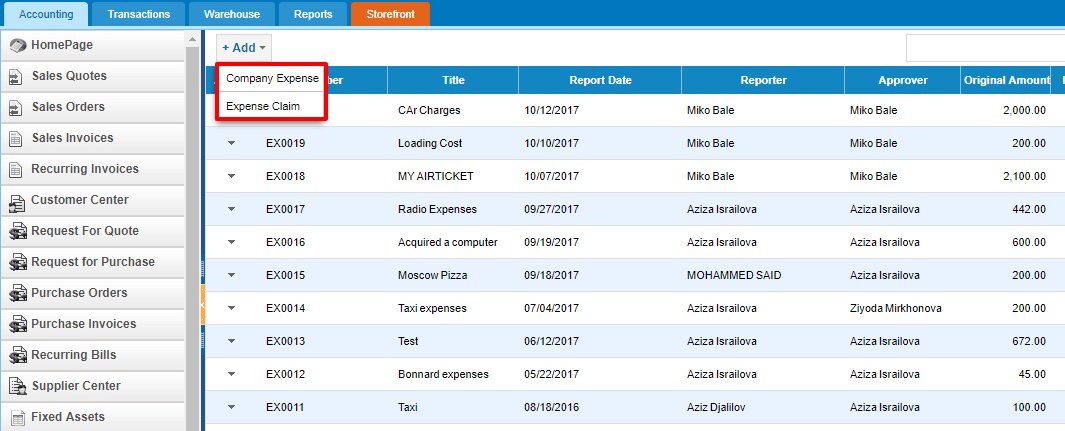 Aged Receivables
Now it is possible to exclude prepayments from the Aged Receivables report to see the real picture of customers due payments

Billable Expenses
You can view the expenses billed to customer right from the invoice page. You do not have to search from the expense list now.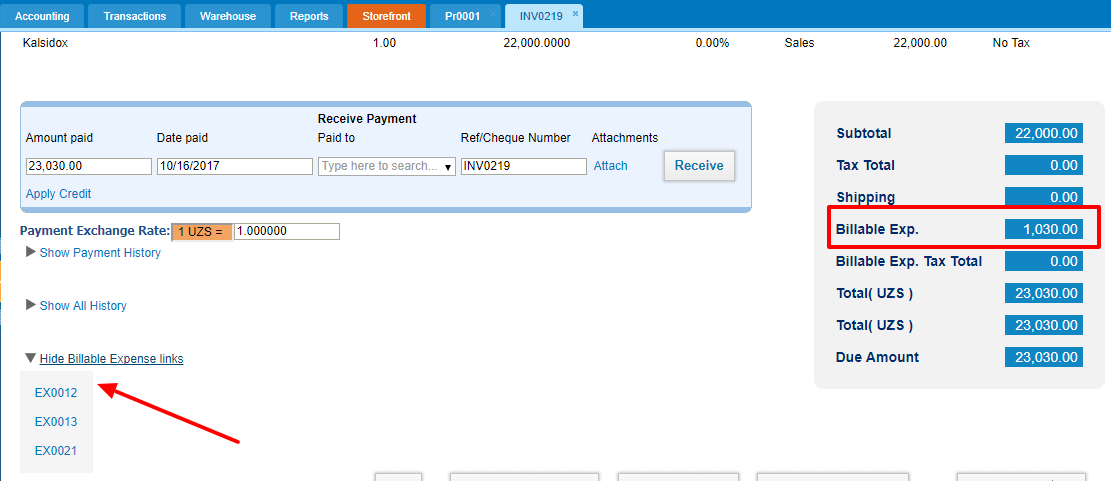 These were our latest enhancements which we hope you will find useful. If you have any questions regarding the changes and updates, please contact kpi.com Customer Support Team:
Skype: kpi.com
Email: support@kpi.com
Phone: (UAE) +971 4 424 3033
(UK) +44 (0) 173 261 7967
(US) +1 844 726 8446