Why We Love Kpi.com (And You Should, Too!)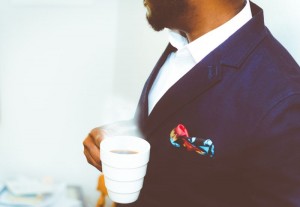 We love kpi.com. Not only because we developed it but also because we feel that we are being a lot useful for our customers.
Kpi.com is a new generation online SaaS ERP system which includes all features you need in order to run your own business. It contains Project Management, CRM, HRMS, Attendance Tracking and Reporting software.
Here are top the reasons why kpi.com is special for our clients and us:
It's Easy 
Kpi.com is really easy to use. It's straightforward right from the moment when you sign up. It does not take time to learn and to deploy all parts of the system.
Most of us struggle making a new system work for us. We spend too much time for getting used to learn something new. Not all CRM/ERP solutions are as easy as kpi.com.
It's Customizable 
Customizations are also easy at kpi.com. You can customize everything. You can customize the language, time and date formats, colors and layouts, and finally, you can even change how the system works for your company.
It Provides Extensive Support 
Most SaaS systems do not offer support packages at all. Kpi.com has a lot of support packages and lots of videos and free tutorials in order for you to start off using the system.
Everything You Need in One Place
If you are using multiple systems throughout your company, you should know how painful it is to integrate reports from one department to another. If you are buying CRM package from Salesforce, all data should be moved to Quickbooks manually. Yes, you can buy relevant plugins, but that includes additional costs. The kpi.com has all modules included in the purchase price.
High Security 
When buying an online SaaS package you need to make sure that relevant people access relevant stuff. You don't want sales reps to get to know salary or incentive data. Also, you don't want employees to go to an Accounting tab. Kpi.com provides multiple levels of security in a both company and software levels.
Sign up for a free trial if you liked the article!