System Enhancements for July 2014
Dear kpi.com users,
We are pleased to announce that kpi.com has launched its July upgrades and enhancements for the modules such as CRM, Accounting, Project Management, Payroll  and HR management system. Accordingly, we greatly appreciate your patience, understanding and goodwill, as we are doing our best in implementing new features and enhancing existing features of the system. Below you can familiarize yourselves with some of major updates released this month.
Customer Relationship Management

Workflow for leads – good news for active users of CRM section, now you can add a workflow to leads and automate your work process with the leads. You can create tasks, set notifications and organize events when a specific lead has been added, changed, updated or deleted.
Accounting & Finance

Upgrades for the accounting section were mainly done on the reports. Users are able to apply predefined filtersto the reports such as Trial Balance, Profit & Loss and Balance sheet to see the reports for the different periods.  Also, in the Profit and loss statement you can compare reports between periods. These changes help you to analyze how the company is operating and help to compare and contrast.
 Project Management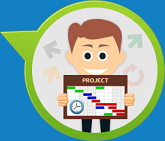 We care about customers' comfort and satisfaction while using our system. Therefore we applied some changes to faster some activities.
Timer on navigation bar – now users can add timer through navigation bar, choose the task/case/issue and specify the project.
Log time – user can log time to timesheet through the action menu and summary view of the tasks.
Approver comment – while approving timesheet of the employee, managers can add comments for the added spent hours of the employee on the task.
Payroll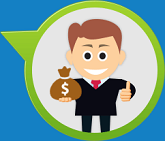 During the month we have been working hard on customizing payroll and applied several changes on this section. Huge work was done for the Middle east countries and payroll is different for the Middle east countries and other countries. We applied this customization to create convenience for our  users in the Middle east while using the system to do payments for their employees.
We have moved recurring/payment settings to employee settings and they can be set by specifying start/end date of the payment/deductions. Also it will calculate remaining amount of the deduction after each payment.
Group Payrun – with this tool you users can create bulk Payslips in one window and send for their manager's approval. Also users can choose employees whom they are going to do the payment and remove others from the list
End of service Settings – now users can set the resigning settings and indicate how many days employer will allocate funds to the resigned employee.
End of service Reporting – while resigning employee, manager can indicate reason; see total worked days and gratuity amount.
HRMS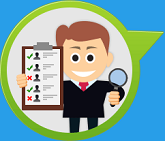 To reinforce staff management and keep all employees updated, we have modified and added some features to HRMS system. You can familiarize with the major upgrades in the following paragraphs:
Company news – now users are able to add featured image for the news and while adding news employees can add category of the news, also they can indicate the parent category
Goal notifications – we have added option which will send notifications when employees are assigned to goals. This will help to keep employees to be updated about the company goals.