Why a CRM Package with Google Apps Makes Sense
[simple_crumbs root="Home" /]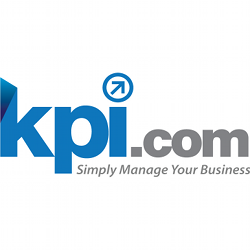 Installing a customer relationship management system or CRM that integrates Google Apps within its package is a software blessing in disguise. With the combination of business CRM features as well as office productivity tools in one system, a business' employees can perform a majority of customer management work all within the same module or enterprise program rather than having to flip between different information databases. Further, the customer data and files are centralized, so they become easily accessible by all employees involved with a particular client or business line.

CRM Fundamental Benefits
Obviously a CRM platform already comes with significant customer management benefits. Users can proactively track customer interaction, status, orders and communications in a combined system. It also helps update potential lead status as well as up-selling opportunities where possible. An entire interaction history can be on file so the latest representative doesn't make a mistake repeating an old issue with a customer. Finally, it provides a centralized sharing database of customer information, so different employees can access and work with the same customer seamlessly.
Incorporating Google Apps
With the added feature of Google Apps included into a CRM package, a business can then not only integrate CRM information into working documents, it can also change and update them in a cloud format. This allows multiple points of access to working documents as well as remote access when employees are geographically separated. The files as well as the CRM data are both updated and synced using Google's conduits, so information available is real-time rather than delayed. Further, the entire package works seamlessly with Google Gmail, allowing combined electronic communication and transfer in one platform. All the while everything is secure and safe as well as private from prying eyes.
On a cost basis, not having to deal with multiple office software packages is also a significant savings as well as a maintenance relief. Since Google Apps are maintained and updated by Google, a business doesn't have to worry about patches or updates. The major maintenance is focused entirely on the CRM software side, reducing the number of issues and compatibility problems in work processes.
Adaptability
Because Google Apps utilize work features that most computer users are already used to, the transition over to the new electronic tools within a new CRM system is fairly easy. Employees will likely have to spend more time on learning CRM itself if they have never used it versus managing the Google Apps tools. The difference versus implementing a separate CRM and office productivity package cuts down on expensive training costs and speeds up productivity. In some cases, employees adapt so quickly, it's conceivable to operate an entirely electronic office with a full integrated CRM/Google Apps platform.
Businesses looking to utilize the synergies available from customer information should definitely look closer into the benefits and features combined CRM systems offer when integrating Google Apps tools. KPI's package is one such offering, with significant ease in installation and a powerful but simple approach to data utilization on a shared system. The advantages gained with new business, up-selling and new leads could conceivably pay for the cost of the system if utilized correctly. No one will guarantee that a new software tool will suddenly produce sales, but the ability to leverage information about customers to serve them better traditionally does boost revenues over time, especially with return customers.