Wiki
Searchable • Contextual • Onboarding
Tasks
The Tasks section in the CRM is the same as in the Project Management Module. It reflects all tasks that are related to particular projects.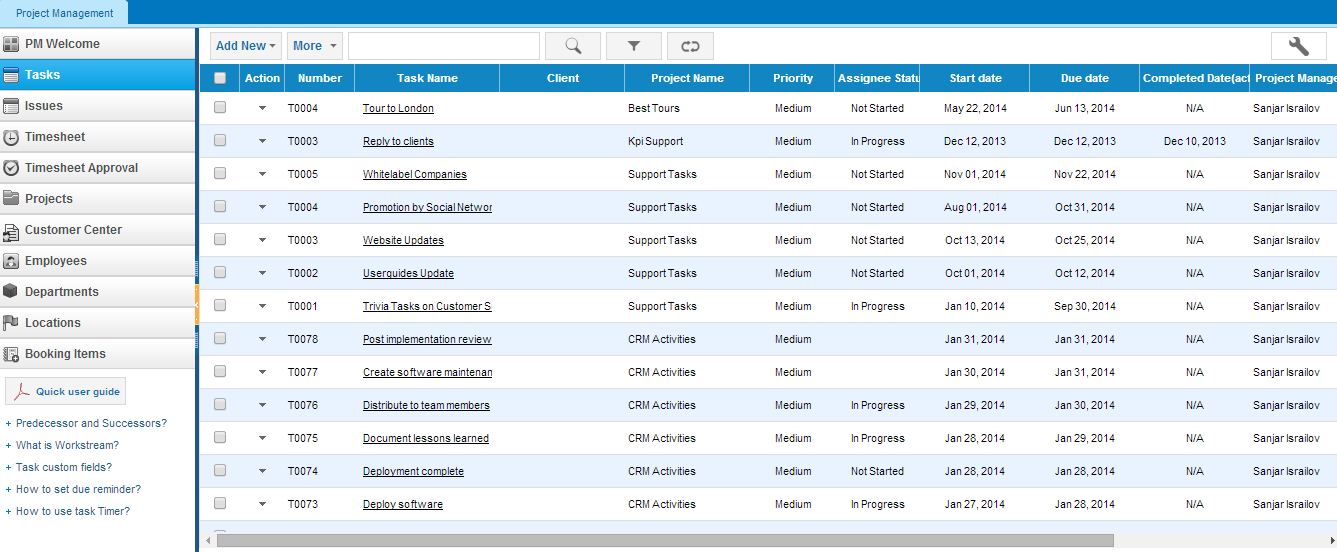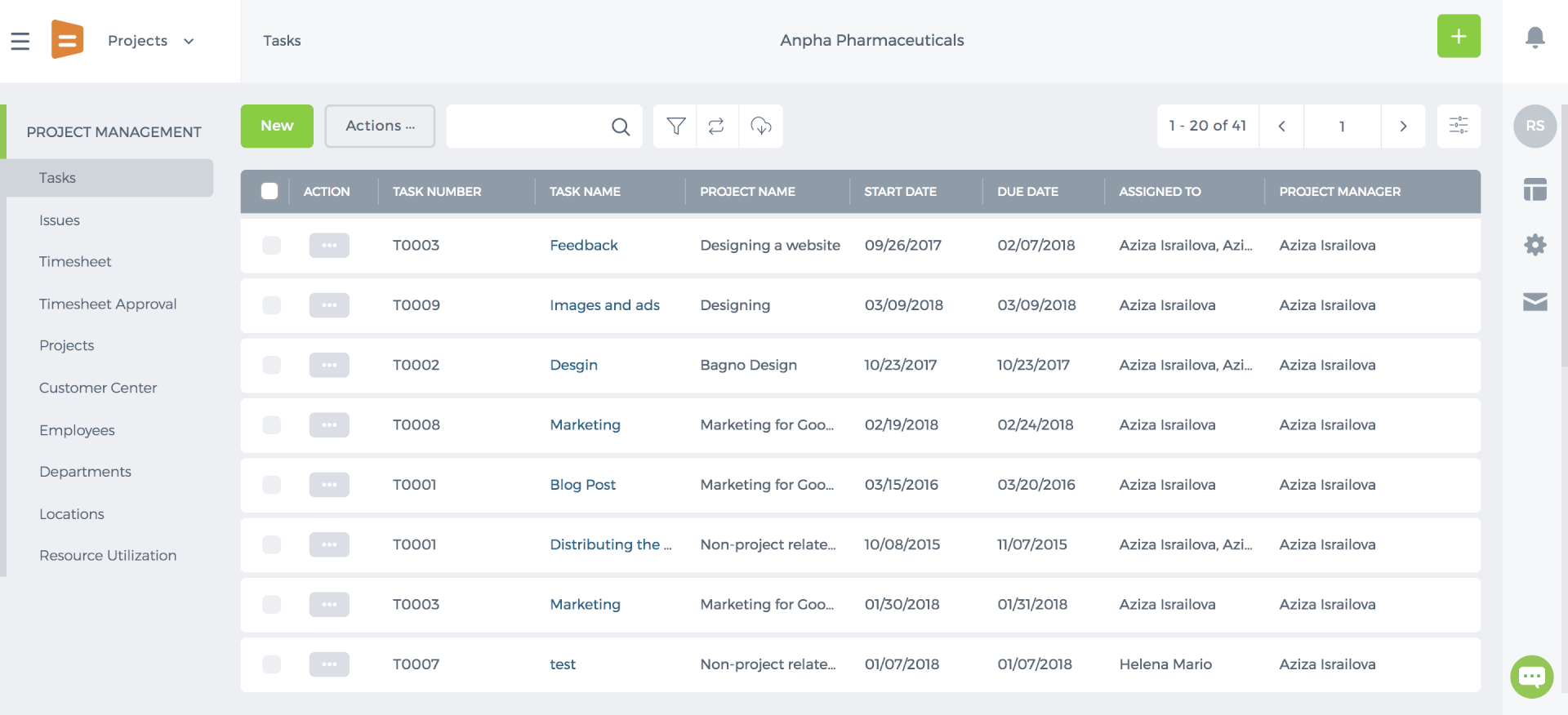 How to add a new task
To add a new task, go to the Tasks subsection and click Tasks in the Add New dropdown from the top menu. You need to fill in the form and click Save & Close.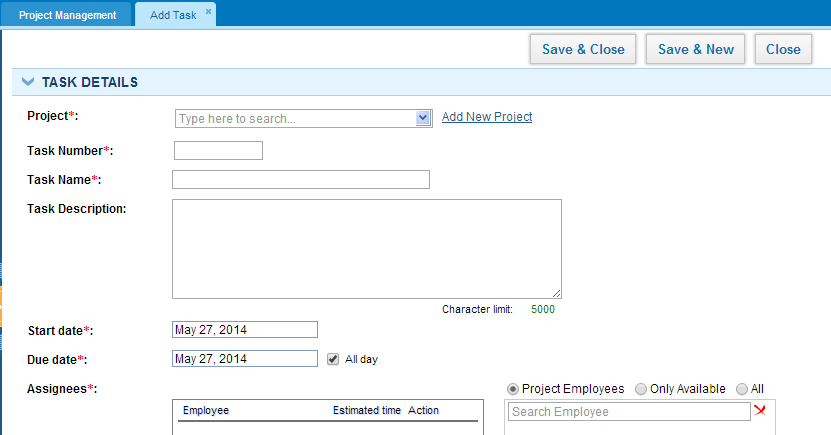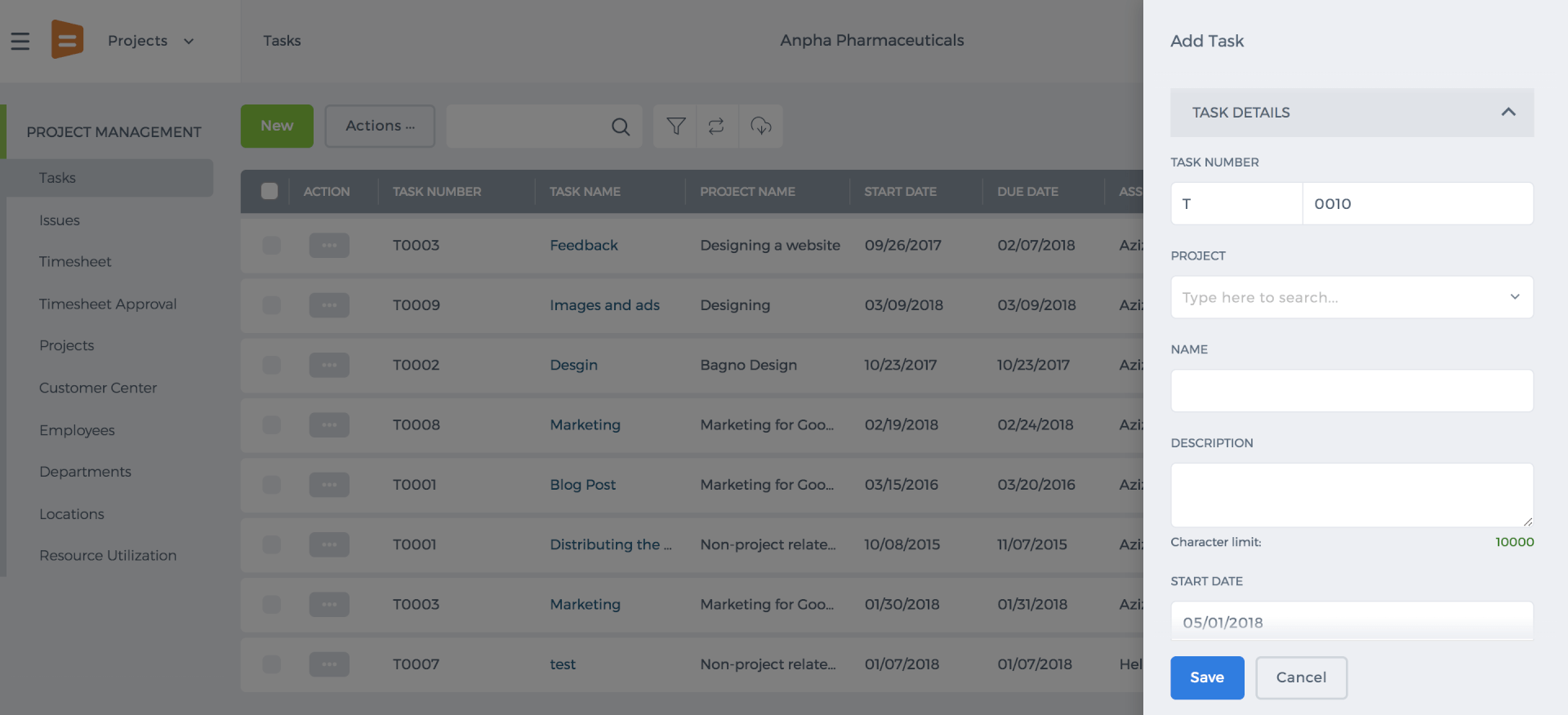 Change Task Status
Select the tasks from the list and open the More/Actions dropdown in the top menu and click Change Status. There are several options for a status change:  Not Started, In Progress, Completed, etc.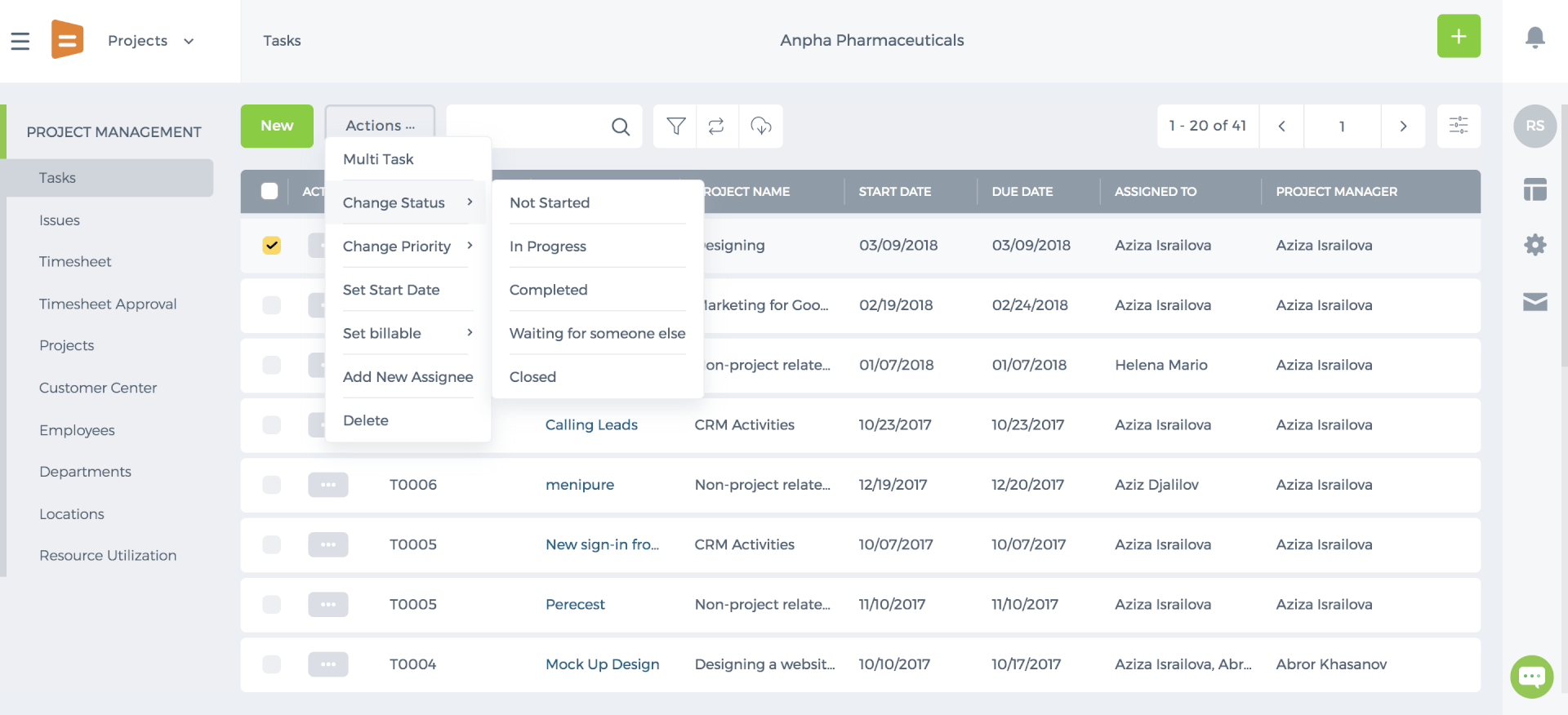 Change Task Priority
The Change Priority function is located in the More dropdown in the top menu which gives three options: High, Medium, and Low.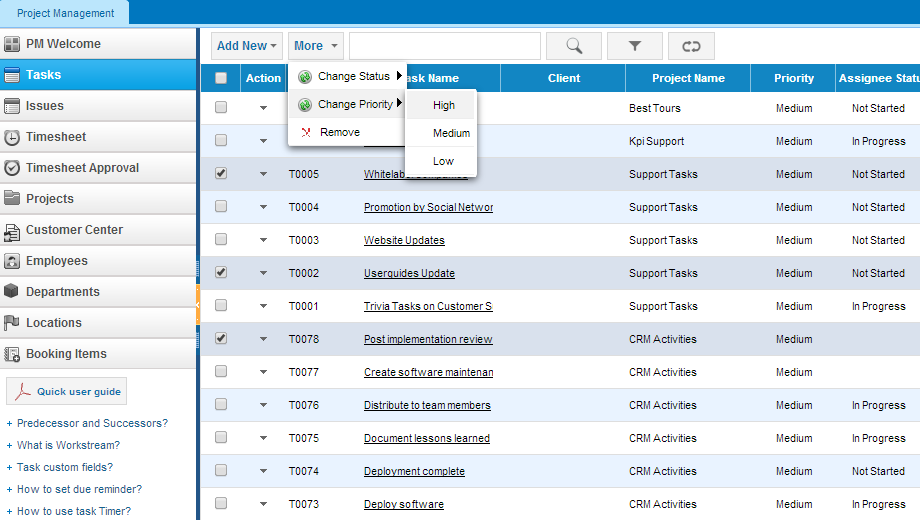 Timer
This function can be found in the Actions list of each task. A timer will help you calculate the time you spend on a task. Click Timer and Start to begin the timer. You can click Stop to discontinue it. Clicking the Log to Timesheet feature, the calculated time spent on the task will be saved in the Timesheet form in the Project Management Module.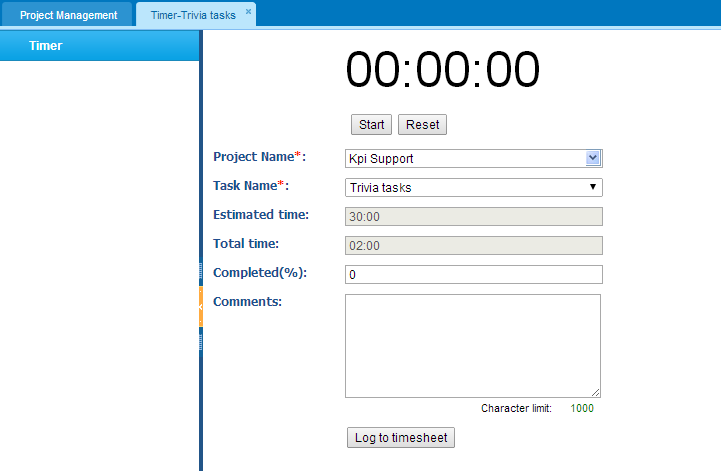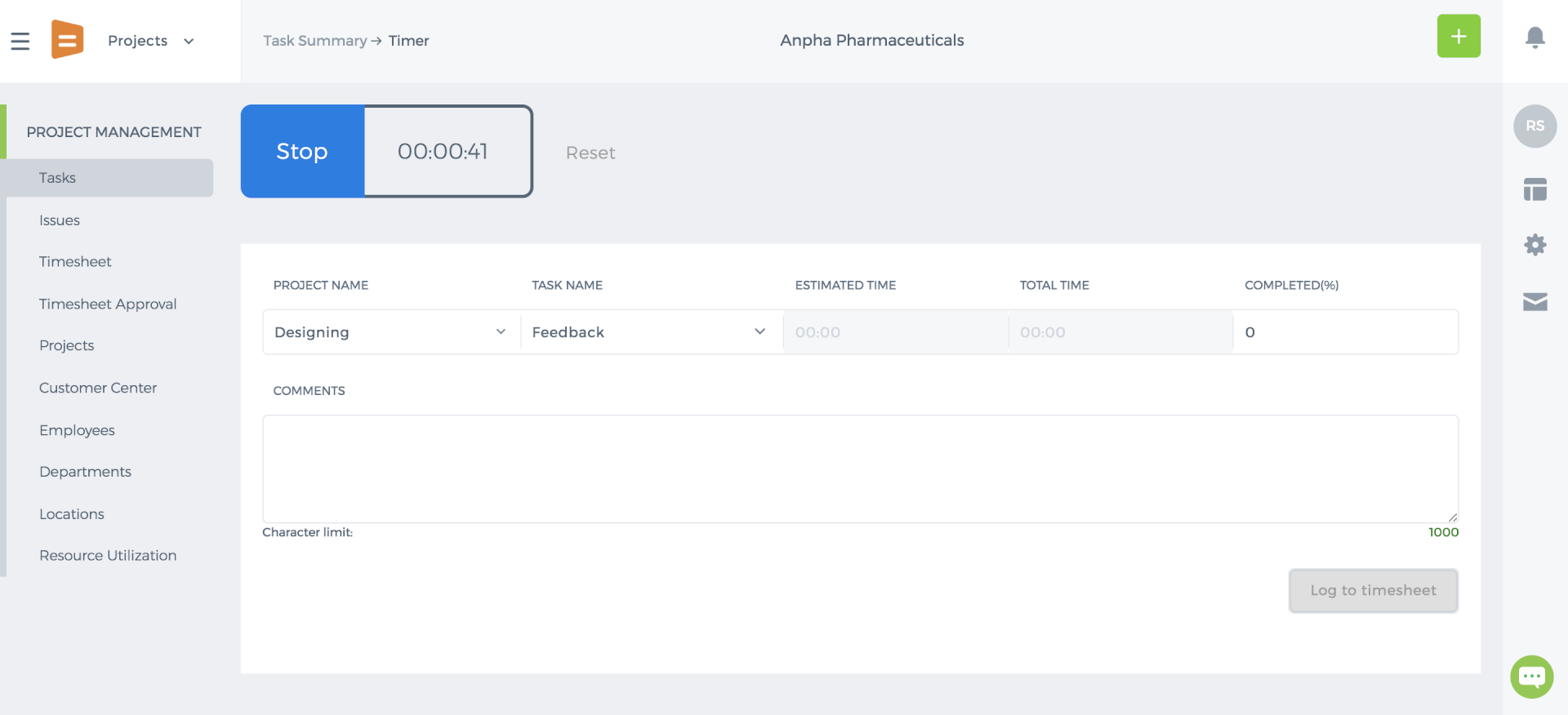 Attach Documents
You can attach files and documents to your task by clicking the Document and then the Upload File. A box will appear where you need to provide the name and description of your file/document you are uploading.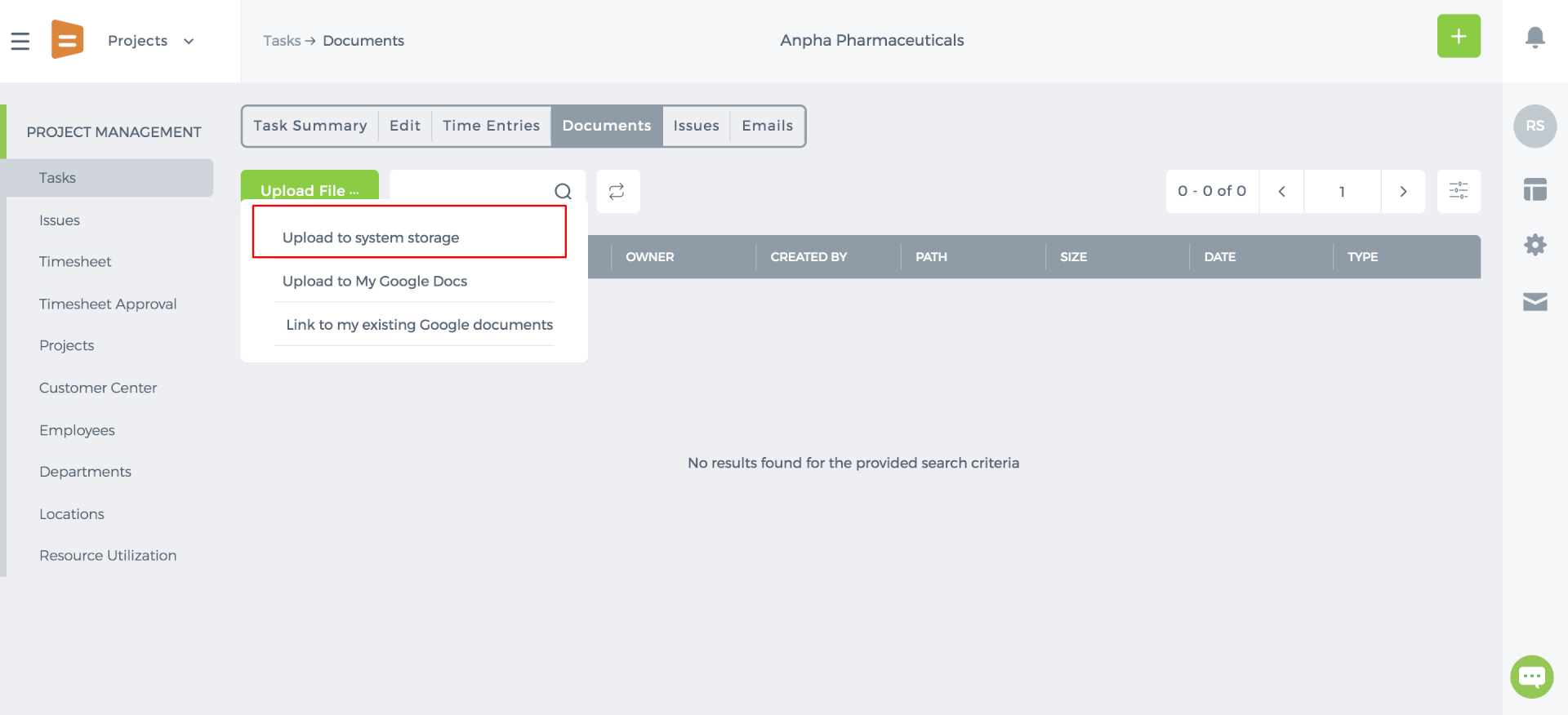 Add Task Notes
You can add or view notes to a task. You can set the visibility of your notes as Private (visible only to you) or Public(visible to all task members). Once you make the visibility Public, select members that you want to send an e-mail notification about the note you have created.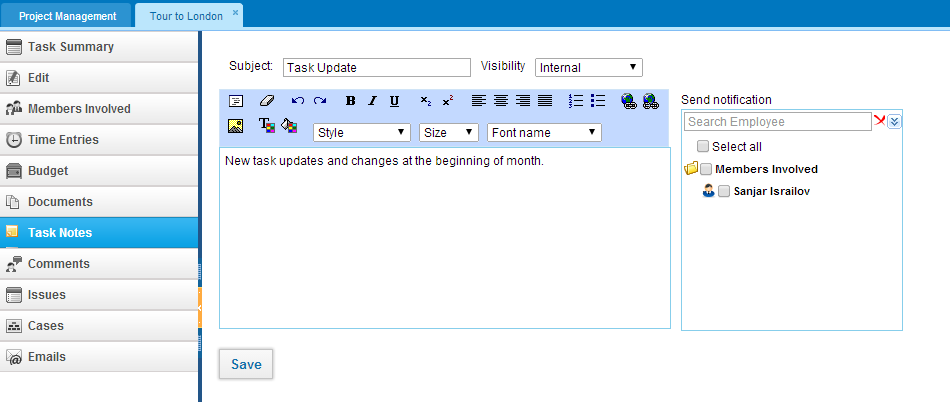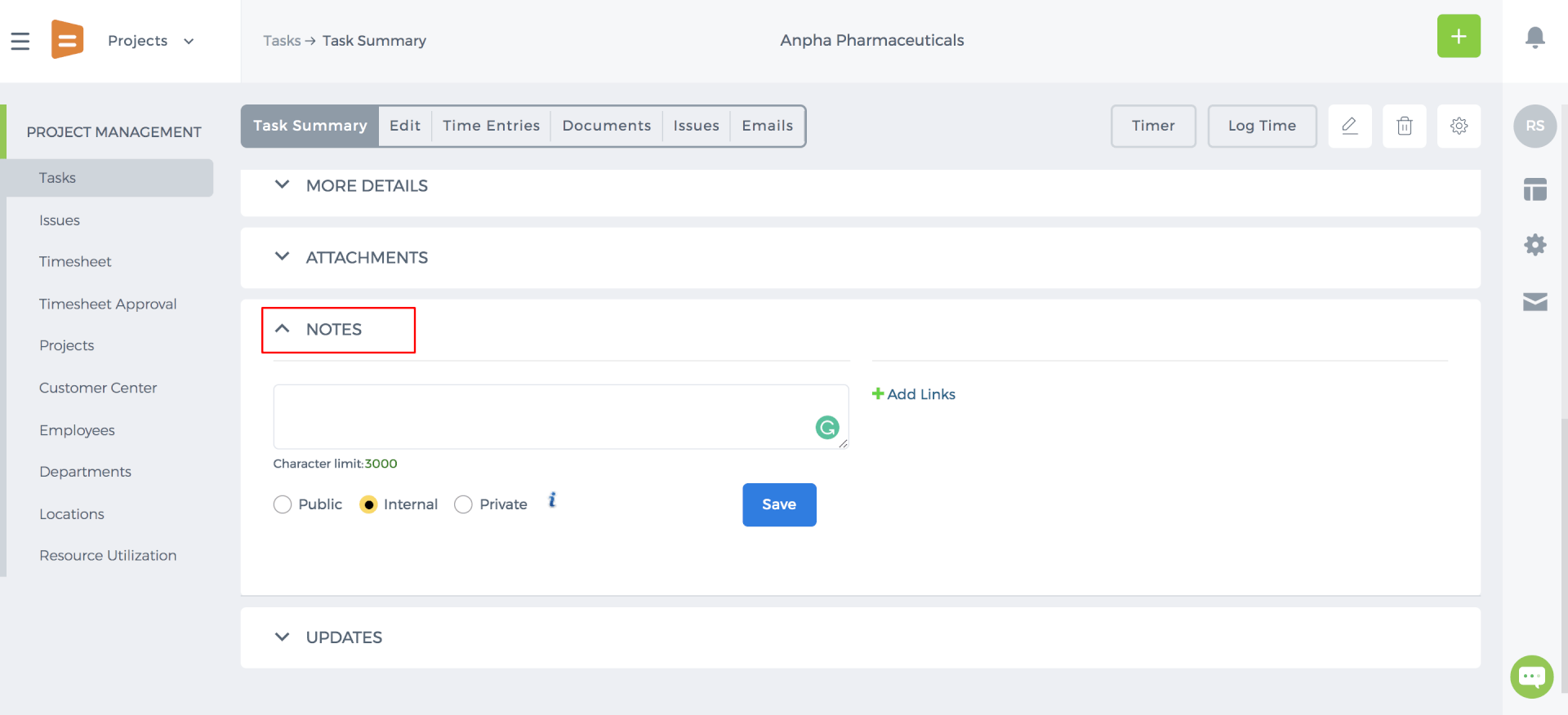 See also