Wiki
Searchable • Contextual • Onboarding
Storefront
In kpi.com you can synchronize your kpi.com account with the online store. To synchronize your kpi.com you should buy Host and DNS, while creating online store we will connect website to your kpi.com account. After getting online store website, you can add products in the system and added products will be shown on your online store. The process of adding  goods to the system quite simple and requires a few steps to accomplish. You can familiarize how to synchronize online store in the following paragraphs.
To add storefront go to Accounting >> Storefront and click on the Add Storefront button.
If you click on the button, following window will appear:

Fill out the form and click on the Free Trial button to see how it works. After you have added products to storefront you can preview it on the sample website which is given in the system.
Note: Please make sure your company's Paypal account has been setup in Settings >> Invoice Settings section to receive payments from Storefront .
Adding a new product/service to the online store requires a few steps to accomplish:
1.       Go to Accounting >> Products/services.
2.       While adding a new product/service, tick the storefront checkbox.
3.       Specify the order, condition and tick the checkbox if the product is featured, free shipping or special.
4.       Attach images of the product
5.       Click on the button Save & Close or Save & New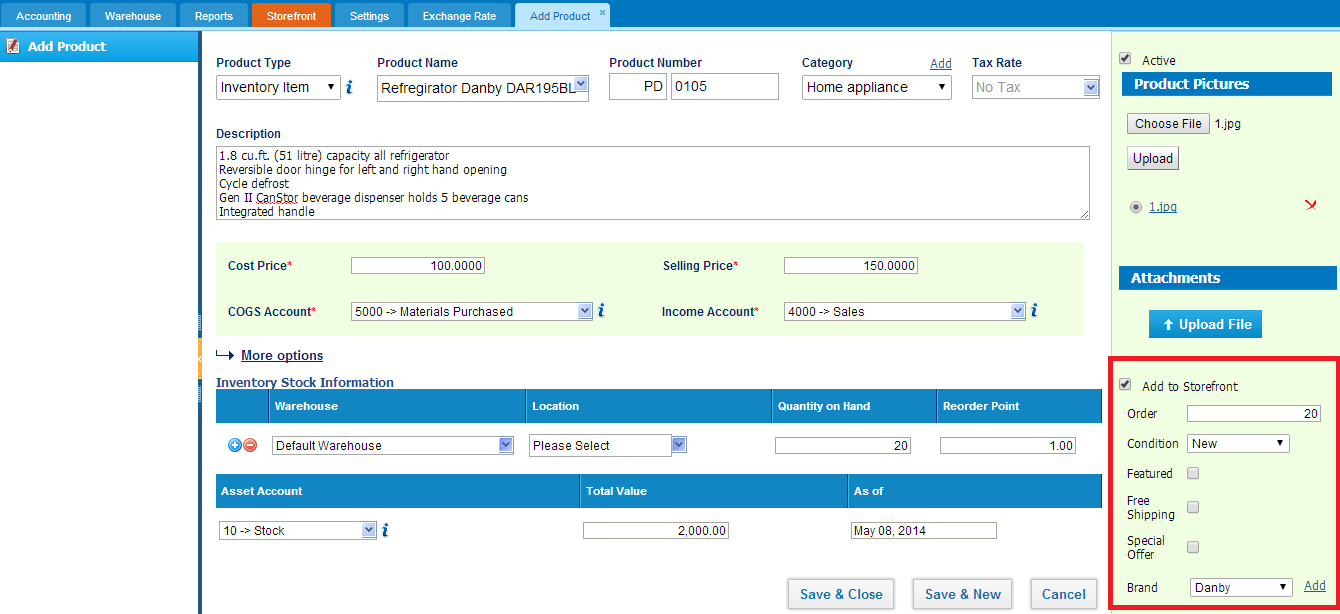 After saving the product you can preview it in the Storefront tab of the accounting section.

You can see your added product in your online store.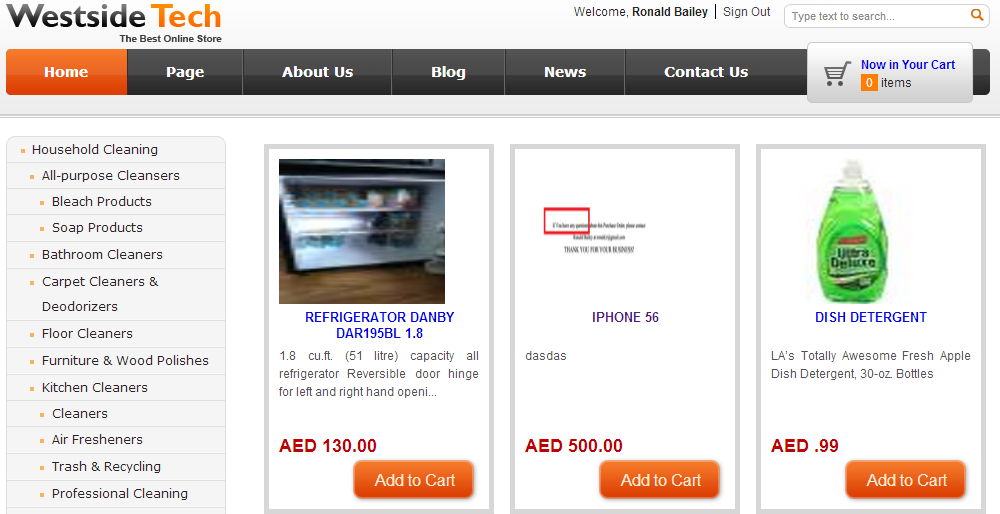 To enable this feature contact our support staff for demo training and to have full information about pricing. You can contact our support team on phone numbers given in kpi.com and you can send request to support@kpi.com
See also