Company Goals
Company goals are strategic long terms goals that are defined in simple sentences, but do not have measurable targets yet. Strategic goals can then be broken down into specific and measurable department goals, business goals or project goals.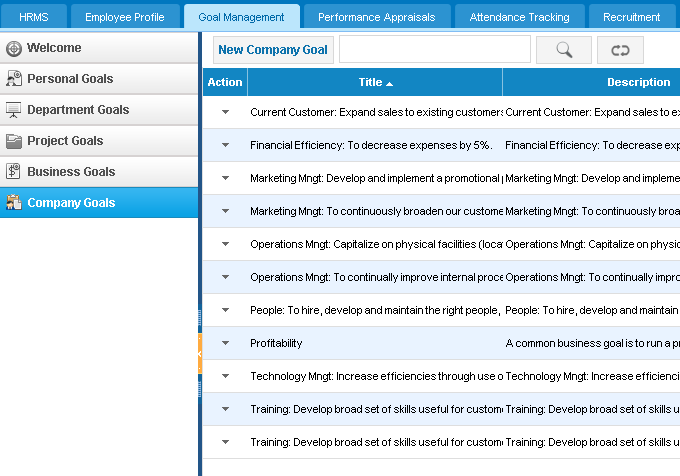 Add/Edit Company Goal
Administrators, HR Managers, Directors, Department leaders are able to add/edit company goals to the system.
In order to add company goal go to the Company Goals listing and click the New Company Goal, or go to the Add New menu and click the Company Goal link.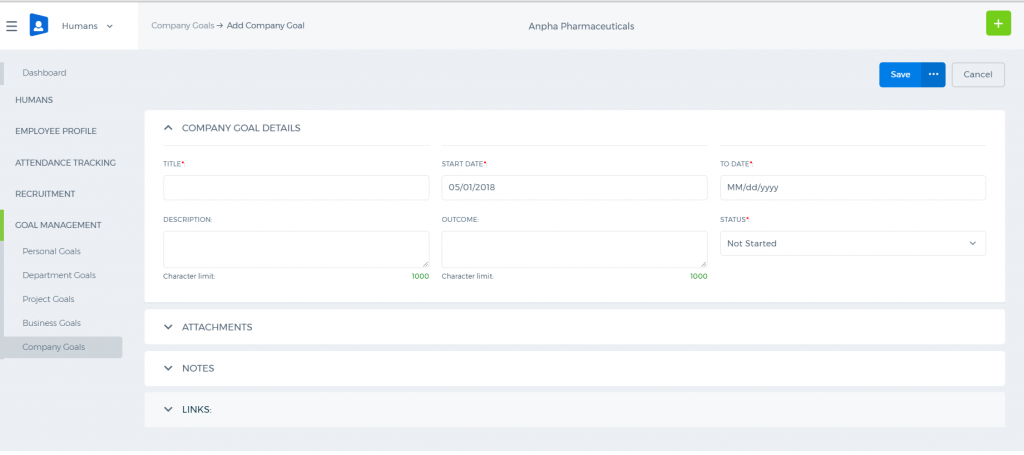 Fill in the following details when adding company goal:
Goal Title – Short title of the goal
Description – Short description of the goal
Validity Period – Choose the validity period of the goal.
Start Date – Choose when the goal should start
End Date – Choose the date when the goal should end
Outcome – Describe all outcomes of the company goal
Status – Choose the status of the goal
Attachments – Attachments related to goal. You can read about document attachments here.
Notes –Notes or additional information about strategic objective
Click Save & Close button to save the company goal.
Company Goals Action Menu
You can view the company goal summary, edit the goal, add notes to the goal, or remove the goal (administrators only) in company goal action menu.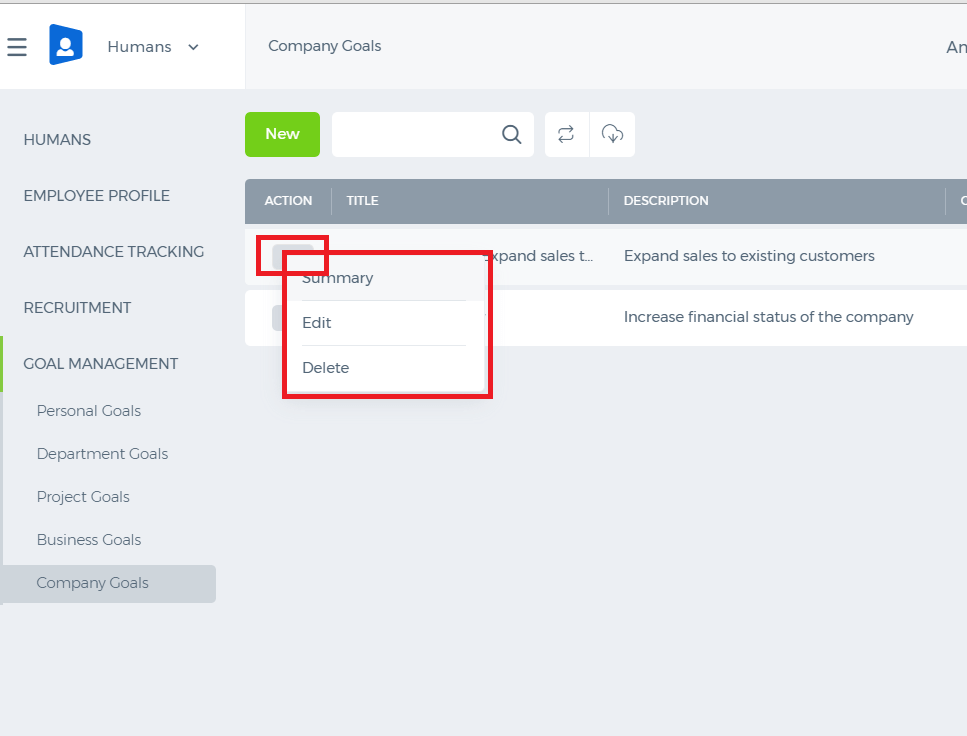 Goal Notes
To add notes to your goal, click Notes link from the Action dropdown.
Enter following details in order to add notes:
Subject – the subject of the note
Description – full description of the note
Visibility – You can control the visibility of the notes.  Selecting the Public option makes your note visible to public, whereas the Private option hides the content from the public completely.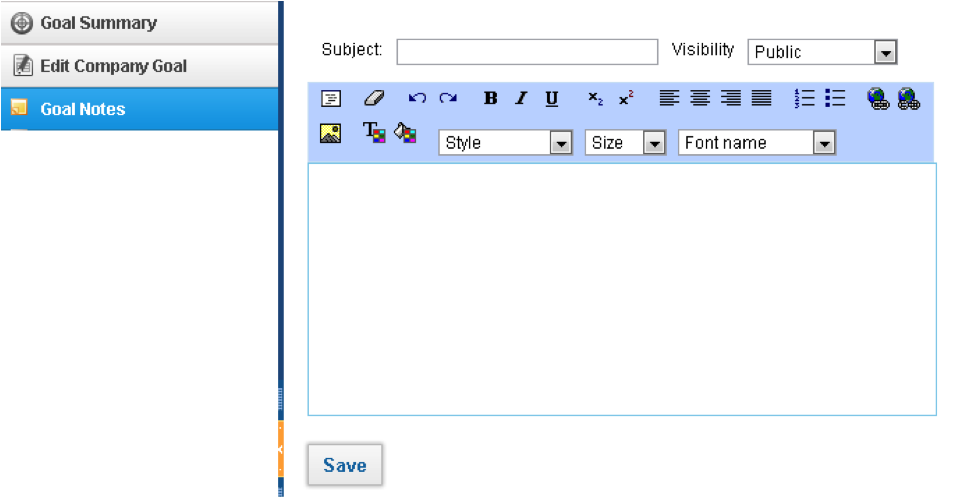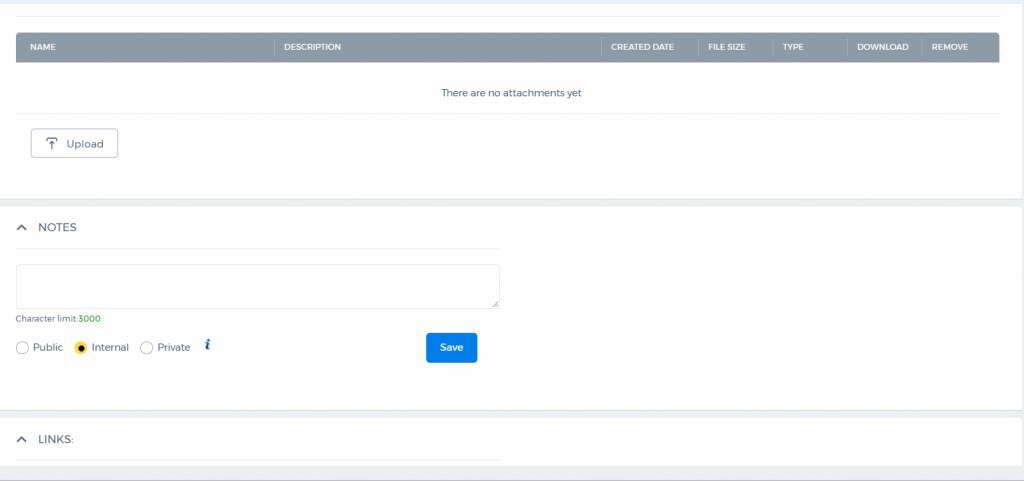 See also