Wiki
Searchable • Contextual • Onboarding
Attendance Home
Attendance Home page is a dashboard that shows Unavailable Employees for the current date, Most Available Employees, Leave Requests waiting for approval and Company Holidays.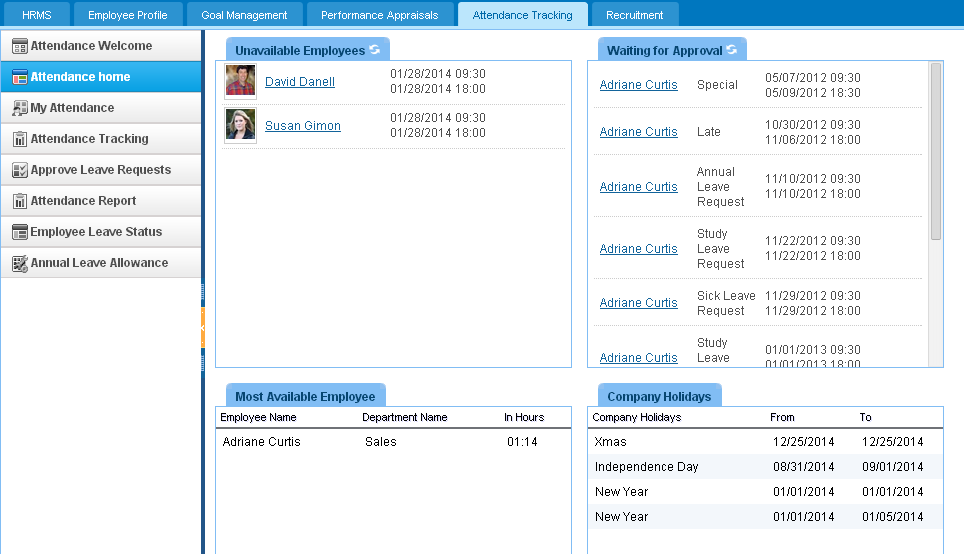 Unavailable Employees dashboard shows those who have approved leave requests for the current date.
Waiting for Approval shows all the leave requests that have not yet been approved.
Most Available Employees shows those who have been in the system most for the current month.
Company Holidays shows all public holidays for the current year.
See also