Wiki
Searchable • Contextual • Onboarding
How to add Sales Order
To create a Sales Order, go to Sales Order listings page and click Add.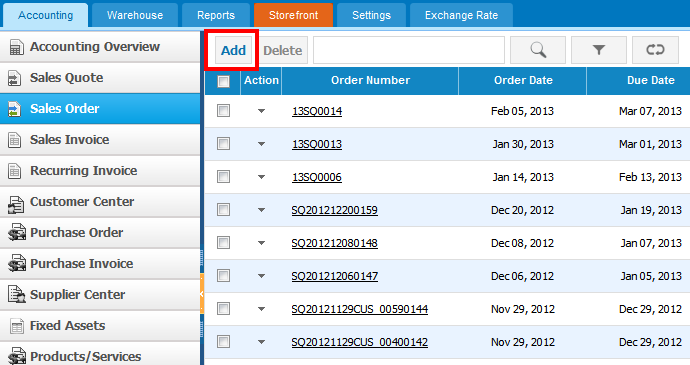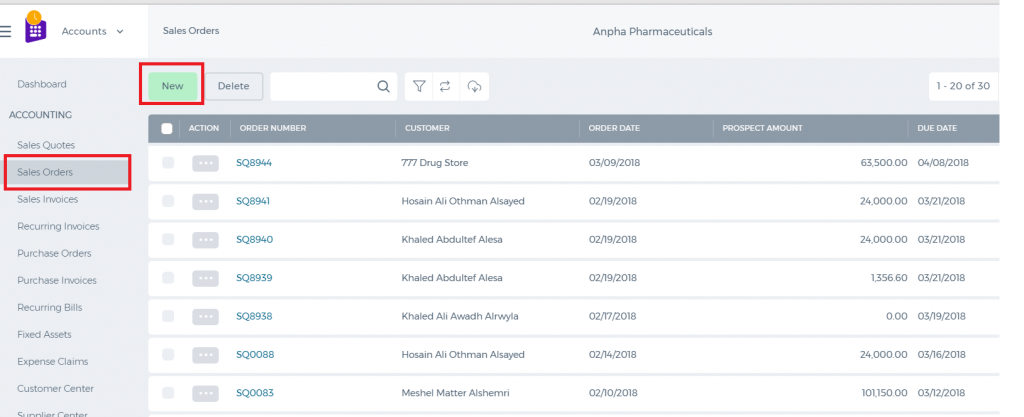 The form will appear with the following fields: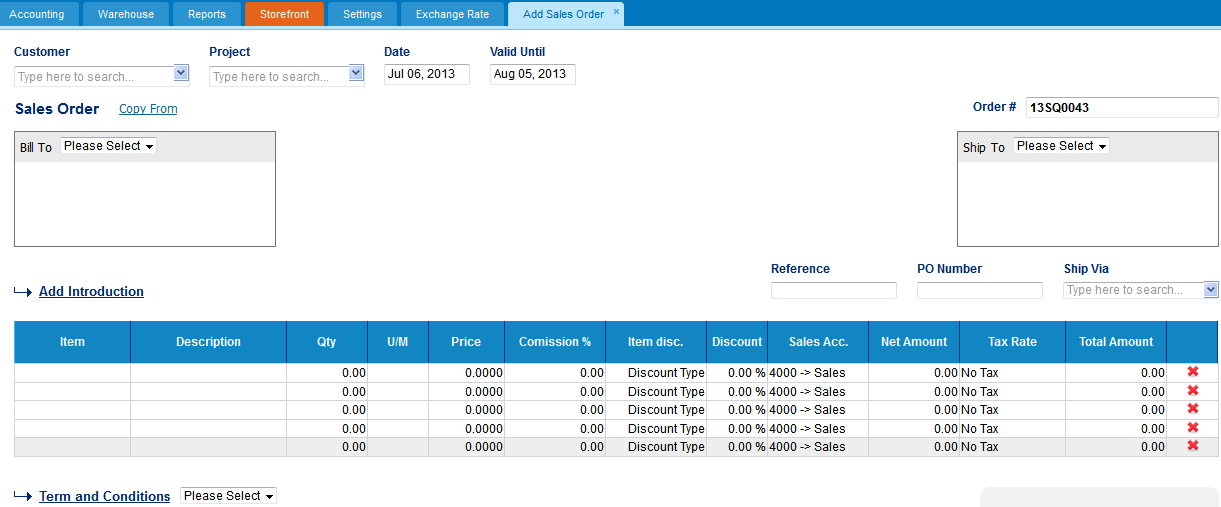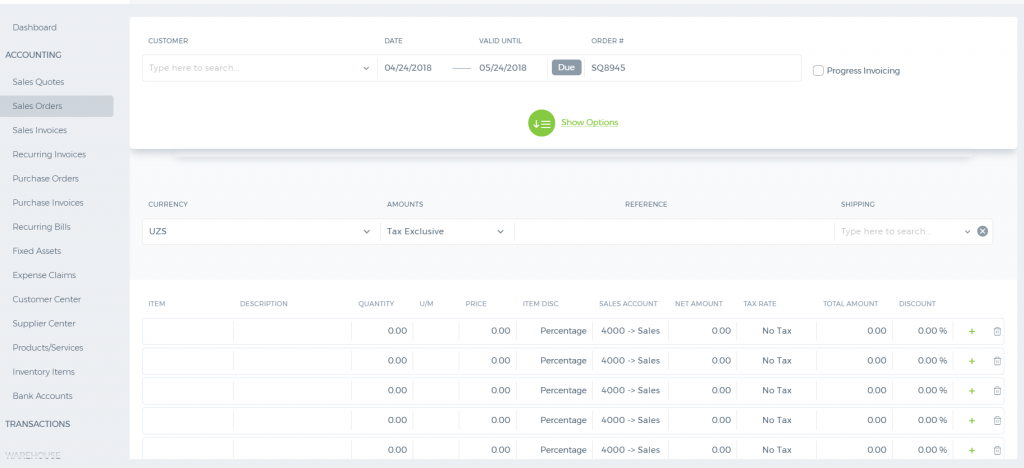 Customer – Select a company or an organization or a person you are sending a quote from the list of customers. You can also lookup the customers from the search box. If there are no customers registered in your company you can add new customer from add new link just in the customer dropdown.
Project – Select the project related to the Customer. Note that only the projects that belong to the customer will appear here.
Date – Indicate the date quote is created.
Valid Until – Indicate the deadline until which the Sales Quote will be valid for.
Order # – Edit or use default quote number selected using Accounting Settings, Sales Quote Numbering Settings. In order to change the numbering format of the quote, please go to settings, accounting settings, invoice settings, invoice numbering and choose appropriate format there.
Ship Via – Choose a shipping method from the search box. If there is no shipping method, you can click on the Ship Viadropdown to fill in the form and save it.
Add Introduction – Enter introduction text to the body of the quote. Introduction text will appear at the header of the sales quote.
Add line Items:
Click Item cell in order to add products or services to your sales quote.
Item – title of the product, required field. You can select from existing products/services or type here not-listed items.
Description – description of the product which can be editable.
Qty – enter the quantity of the product.
U/M – you can specify the unit of measurement.
Price – selling price of the product.
Commission % – Commission split option enables you to define the amount of commission earned by Sales Person. You can assign commission rates to products & services while adding products/services  or generating Sales Quotes. Then you can split quote commissions among sales person and sales managers, as well as track and get reports.
Discount – enter the discount percentage
Sales Acc. – enter the GL account for bookkeeping purposes
Net Amount – net amount displays the amount after applying the discount
Tax Rate – choose the tax rate from the tax rate dropdown menu. Tax rates are applied in percentage
Total Amount – the total of each line is displayed here
Terms and Conditions – Write  terms and conditions in the box below. There is a character limit of up to 1000 characters in the box.
See also