Add Customer
The Customer Center in Project Management section keeps record of all customers registered in the system. In order for an account to be a customer the account type should be "Customer" wherever you add (from CRM section, Accounting and Finance or Project Management).
To add a new customer in PM, go to the Customer Center and click on New Customer button and fill in the form.

Once you have successfully added the customer, you can relate the customer to Sales Quotes, Sales Invoices, Sales Orders, Projects, Opportunities and others.
All the related items will be visible in the Customer Summary subsections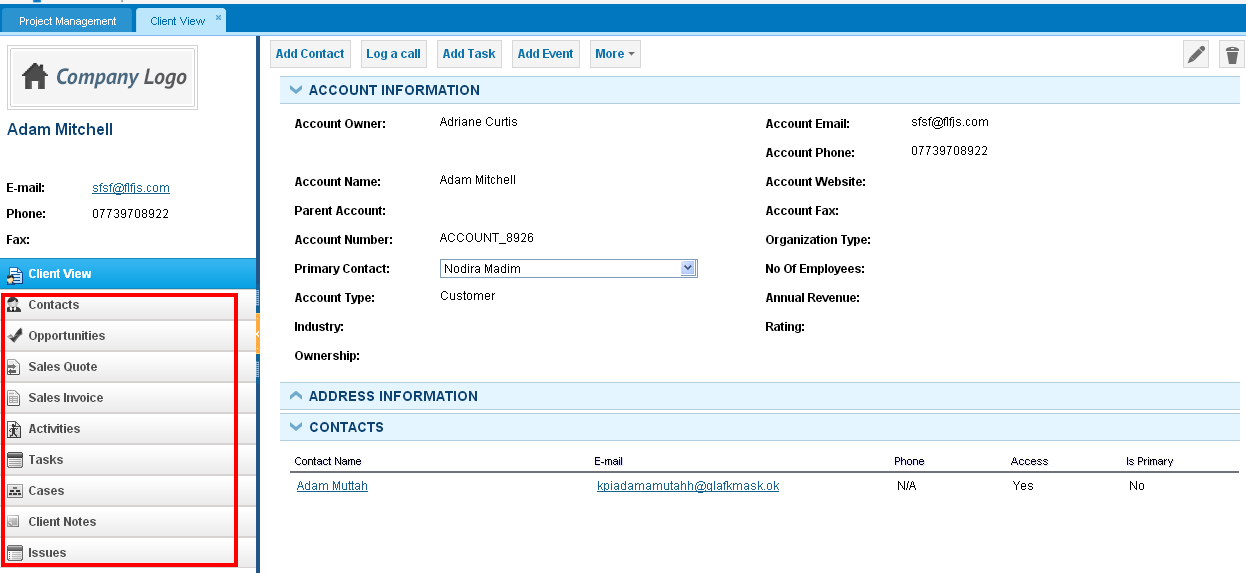 See also