Kpi.com Upgrade for February 2018
Dear KPI.com users,
We are excited to announce that our latest system upgrade is going to take place tomorrow which will fix the bugs and add a few new features. We did our best to improve the overall performance of the system relying on our customers' feedback and requests. We would like to thank customers for their recommendations and kind patience. Here at KPI.com we will always try to provide the best service, as our customers matter the most!
Let's take a quick look at all the new awesome features that have recently been added:
Accounting
Bank Payments and Receipts share the same numbering with Receive Payment and Pay Invoice transactions. Some of our users wanted to separate those numbers and thus we added an option to Numbering Settings to set up each transaction serial numbers separately. However, this option can be activated to an account per request.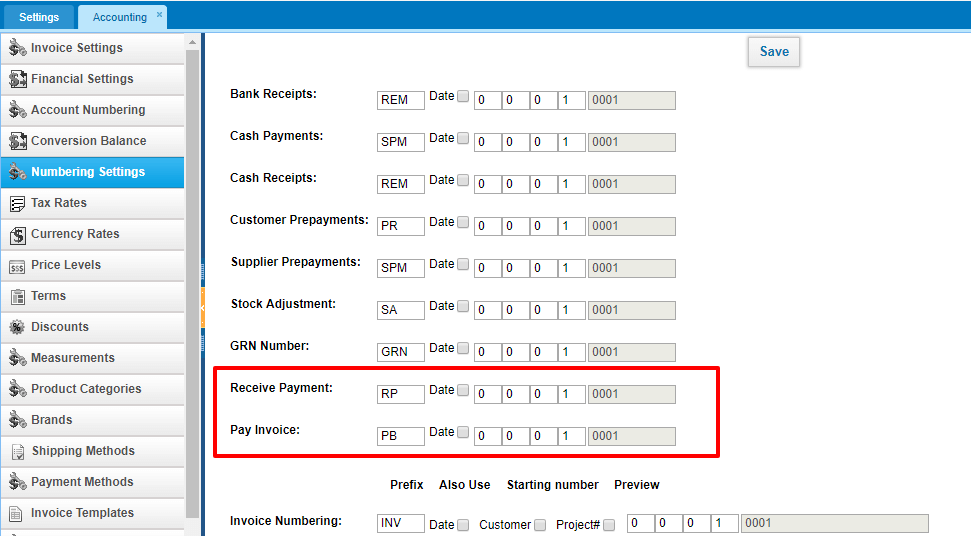 Fixed Assets now can be exported to PDF. This option was available only to the list of fixed assets. However, each fixed asset summary can also be exported to PDF now.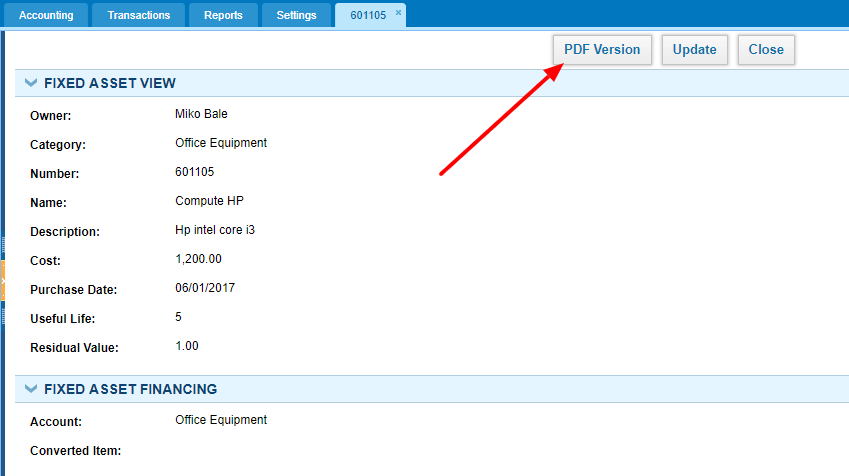 Cash Transactions formerly could be posted only to current asset accounts excluding the bank accounts. As per customers' request, we have enabled bank accounts to show up in Cash Transactions.

Account Transactions report can be filtered by Project which is very handy when you want to see the transactions related to one project.

Users can choose the payment method while receiving or making payments in Invoices.
VAT Return Report is renamed to be more comprehensible for GCC countries.

Sales
Request for Quotes can be added from Opportunities and linked to Opportunities. For easy access of Requests for Quotes related to a specific Opportunity, we have added the request for quote section to Opportunity summary page.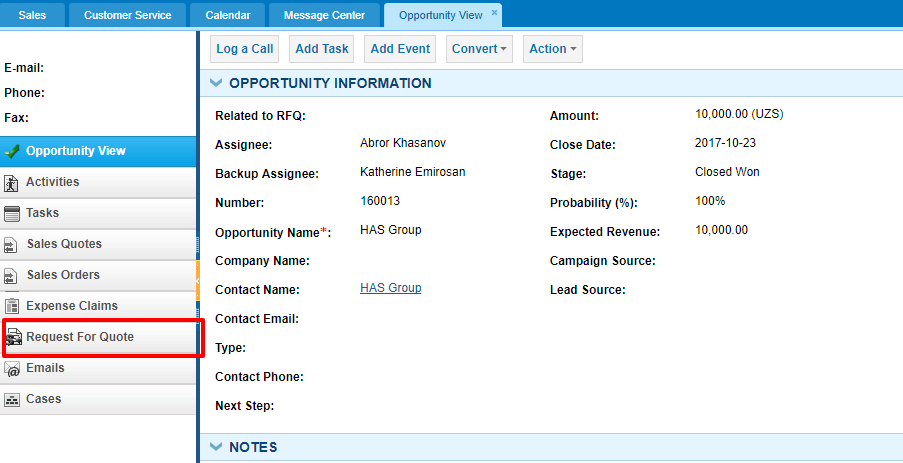 Projects
Workstreams could be sorted only by dates earlier, however, you can now sort them by name too. This is very helpful when you have a lot of workstreams in one project.

Payroll
Cash Advance payment now includes the Period column which shows the payrun period the cash advance was deducted/paid.
If the period column is blank and the cash advance is fully paid then it means that the cash advance was not deducted from any payrun and was paid separately.