KPI.com upgrades for March 2017
Dear KPI.com users,
We are so excited to announce that our latest system upgrade has been done successfully and we have loads of  news for you. Enhancements were made in all Sections of the System : CRM, Project Management, HRMS, Accounting and Finance. We did our best to improve the overall performance of the system relying on our customers' feedbacks and requests. We would like to thank customers for their recommendations and kind patience. Here at KPI.com we will always try to provide the best service, as our customers matter the most!
Let's take a quick look at all the new awesome features that have recently been added:
CRM:
Convert e-mail to lead. Chasing after potential clients has become even easier now. All you have to do is convert an e-mail to Lead and here it is –  your next happy customer

2. Project Management:
Show Estimated hours for the completed projects.  Completing projects does not mean that it is not estimated anymore. Every single hour spent by your employees on projetcs, including completed ones, will be displayed on Resource utilization board. So, keep on working on more challenging and exciting projects and do not worry on estimates. We got them all!
3. HRMS:
Add Payment/Deduction categories to employee Import.  Importing employees has reached the next level now – we have added Payment/Deduction category table which allows you to import and keep more advanced data on employees.

Attendance Report Beta. One more useful report for Human resources staff. You can find it in HRMS → Attendance tracking → Attendance report.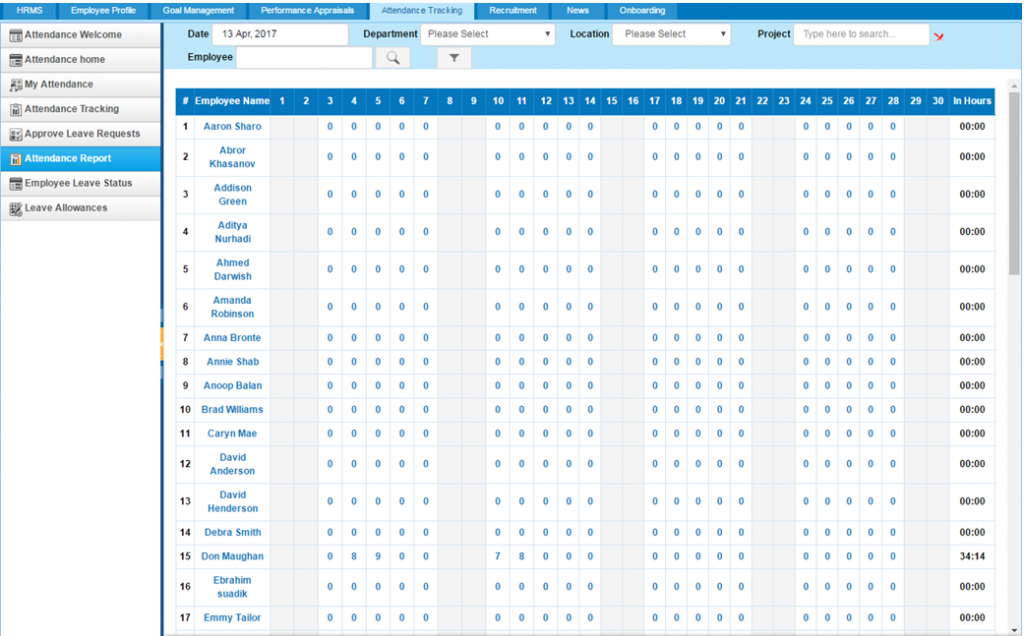 Customize Self-service and HR dashboards and hide unnecassary fields. Now employees have a chance to decide which widgets and fields should appear on their HR and Self service dashboards.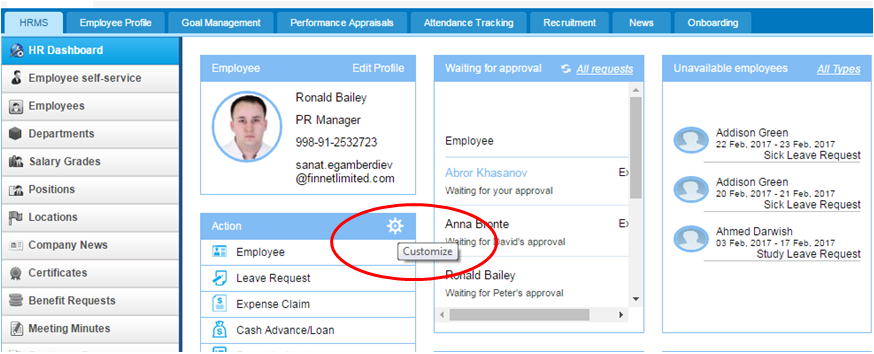 4. Accounting and Finance:
Journal ID added to Account transactions. Managing your Journal Reports will be much easier using our new functionality – you can search and view a certain Journal entry by its Journal ID using date period specifications. Moreover, you can export this entry to PDF and Excel sheets. Thumbs up for that!

Overall Discount. Now you have an option to choose Overall discount for products/services while creating Sales invoices, Sales Quotes, Sales Orders, Purchase Invoices, Recurring invoices and Recurring bills.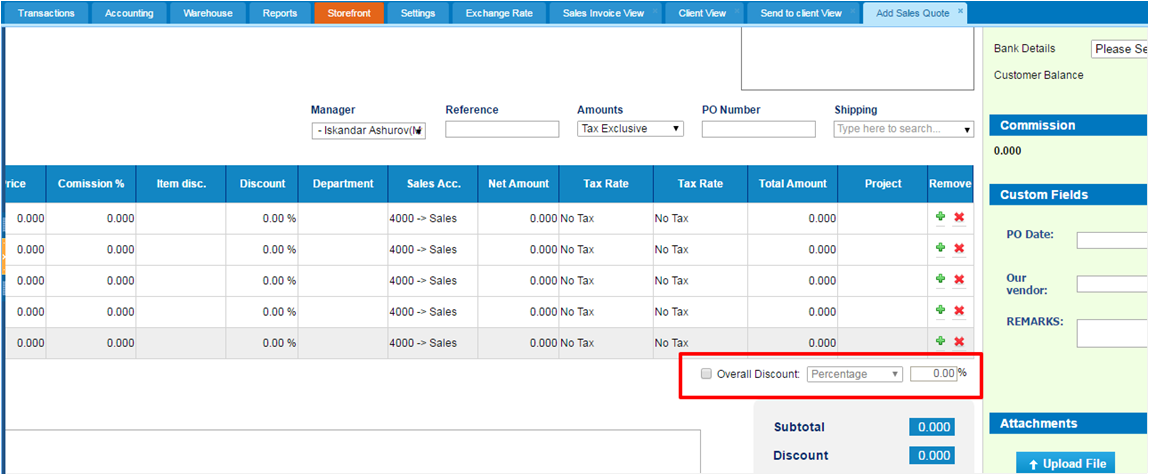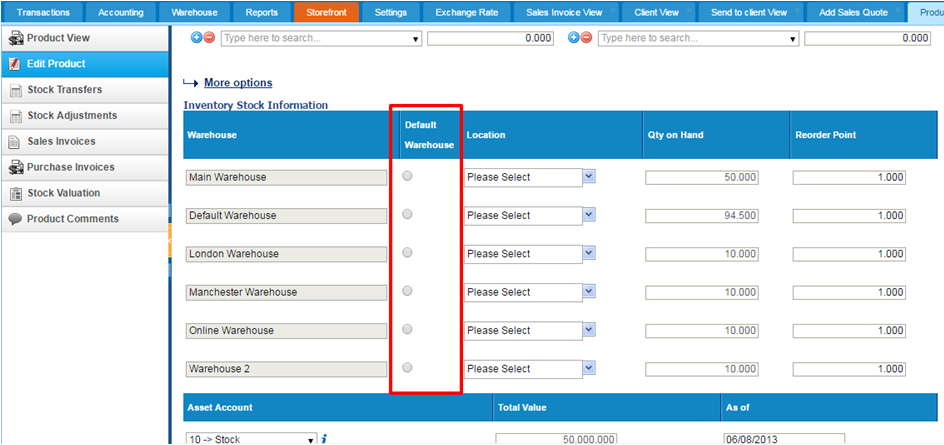 Stock Valuation » Beginning and Ending balances are added

These were our latest enhancements which we hope you will find useful. If you have any questions regarding the changes and updates, please contact kpi.com Customer Support Team:
E-mail: support@kpi.com
Skype: kpi.com
Phone: (UK) +44 (0) 207 096 1245
(US) +1 646 844 33 30
(UAE) +971 4 424 3033
All the best!