Definitive Guide to KPIs in Project Management. Part 2
In the previous post we discussed the meaning of Project Management, traditional approach to it, factors that affect it, Key Performance Indicators in general and listed essential KPIs of Project Management and in this article we are going to continue the list.
What KPIs in Project Management can and must be measured using the KPIs we have listed in the former article, such as AC, BAC, EAC and PV.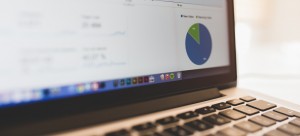 Percentage of Completed Planned – This KPI describes the percentage of work which was planned to be completed by the Reporting Date.
Calculation:
% Completed Planned = PV / BAC (Budget at Completion)
Percentage of Completed Actual – The percentage of work which was actually completed by the Reporting Date.
Calculation:
% Completed Actual = AC / EAC (Estimate at completion)
Deviation of planned budget (%) This KPI shows the variation of the planned budget (or cost) is the difference in total costs between the planned and actual budget.
Calculation:
Actual budget/ Planned Baseline x 100
Deviation of planned hours of work (%) – Just like the first KPI in this article, this is the deviation of the planned work is the difference in work hours between the planned baseline as compared against the actual statement of work.
Calculation:
Actual hours spent / Planned hours of work x 100%
Deviation of planned time schedule for project/program – The deviation of the planned time schedule is the difference in time between the planned baseline against the actual schedule.
Percentage of milestones missed – This KPI helps managers keep track of the percentage of projects that have missed milestones. Percentage of milestones as recorded in all projects/programs that have been missed. Identifying milestones and achieving goals are important to maintaining project. When too many milestones are not achieved or are shifted, employees may feel frustrated. Identifying when milestones are missed can help restart a project and mitigate similar challenges in the future.
Percentage of overdue project tasks – Percentage of the tasks that are not finished yet.
Calculation:
Quantity of the overdue tasks / Total quantity of tasks x 100%
Cost of managing processes – Costs of managing processes in a special period of time, usually based on the number of Full Time Equivalent personnel (FTEs) involved in management functions or processes.
Calculation:
Total cost for managing processes / Period of time
Performance Index (CPI) – Earned Value divided by the actual cost (BCWP/ACWP).
Cost Schedule Index (CSI) – Cost Performance Index times Schedule Performance Index (CPI x SPI). CSI measures the likelihood of recovery for project that is late and/or over budget
Cost Variance (CV) Earned Value minus the actual cost (BCWP-ACWP).
Estimate at Completion (EAC) – The actual cost of work performed (ACWP) plus the estimate to complete (ETC) for all of the remaining work.
Schedule Performance Index (SPI) – Earned Value divided by the planned value (BCWP/BCWS).
Schedule Variance (SV) – Earned Value minus the planned budget for the completed work (BCWP-BCWS).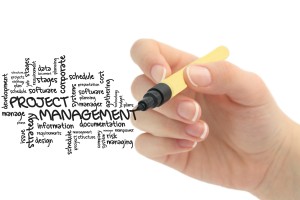 Deciding what KPIs in Project Management you need to measure and analyze, don't forget that effective KPIs should be S.M.A.R.T. (Specific, Measurable, Attainable, Realistic, Time-based) and:
Agreed

upon by all parties before the project begins

Quantifiable

measurements can be shared, analyzed and discussed across your team at any time

Regularly

measured

Directed

toward the benefits the project seeks to deliver

Aligned

with objectives and project goals

Cost-effective
Reflective

of an organization's success factors
KPIs in Project Management are used not only as a performance management tool, but also as a motivational tool. When all teams are united with common goals, their individual contributions can shine. Team competition, incentives and rewards can be a powerful motivating tool to keep project pushing forward. Using attainable and consistent KPIs can help project managers assess project goals in an objective, fair and powerful way.