Definitive Guide to KPIs in Project Management. Part 1
If you want your project to succeed, you need to know what is a Key Performance Indicatior and what KPIs in Project Management you need to know and measure.
To have a clear notion on what is project management is and what are the duties of a PM manager, we need to be aware of what is "to manage" as a verb:
To manage:
So, project managers need to deal, to able to provide, organize and control everything related to the project in order to lead it to success.
Project management is discipline of initiating, planning, executing, controlling, and closing the work of a team to achieve specific goals and meet specific success criteria. It is all about achieving goals by completing projects that contribute to their objectives. When you set up a new project, you need to pay attention to lots of different factors, such as benefits, risks, budget, and objectives.
A project manager should keep everything under control, there are a number of approaches for managing project activities, it depends on the type of the project and its peculiarity. However, traditional approach to project management is the standard for the project management of a project. The processes of project management should be carefully addressed by the project manager and performed by the project team. Here they are:
Initiation stage

– creating an idea for a project, determining whether or not it benefits the organization. During this stage, a decision making team will identify if the project can realistically be completed.

Planning stage

– drawing a project plan, writing, outlining the work that needs to be performed. During this stage, a team should prioritize the project, calculate a budget and schedule, and determine what resources are needed.

Execution and construction stage

– when the tasks are given and teams are informed of responsibilities. Here the work starts. This is a good time to bring up important project related information.

Monitoring and controlling stage

– project managers need to compare project status and progress to the actual plan, as resources perform the scheduled work. During this stage, project managers may need to adjust schedules or do what is necessary to keep the project on track.

Completion and conclusion stage

– after project tasks are completed and the client has approved the outcome, an evaluation is necessary to highlight project success and/or learn from project history.
It is important to know that not all projects will pass every stage, they even may not have all the stages, as projects can be terminated before they reach completion. Some projects do not follow a structured planning  or monitoring process. And some projects will go through steps 2, 3 and 4 multiple times, different cases occur while process.
Key Performance Indicators (KPIs) in Project Management show how well teams are achieving specific goals, it consist of various specific measurement tools. As you see, project management is a huge, complex and unpredictable concept. That is why the KPIs can vary from one to another according to the going-on processes. Project management KPIs should be generally agreed upon early in the project. They reflect the organization's central concept of the project and solidify project responsibility across administrative divisions.
A project manager can set the KPIs for each element and thereby track the status accordingly with an increased potential for overall success. Factors can affect Project Management are divided to internal and external:
Internal or in-project factors are: time, cost, scope, quality, risk, resources.
External or around-project factors include: sustainability, relevance, impact, politics.
Why Project Management needs KPIs?
Key Performance Indicators in Project management provide a window not only into the current status of the project or its past performance, but also serve as a means to detect future problems. Different KPIs can bring in different insights into the project as a whole, allowing for several views for the project manager and team.
KEY – a major element that leads to success or failure of the project;
PERFORMANCE – a metric that can be managed, measures, adjusted and controlled during the project lifecycle;
INDICATOR – a simple to understand and interpret on current and likely future base.
As it was said in the article about KPIs in HRMS, the same criteria works for KPIs in Project Management, you can use a S.M.A.R.T. way to analyze which KPIs you need for your project, there is a numerous quantity of them. We will be giving a few essential examples with a brief definition.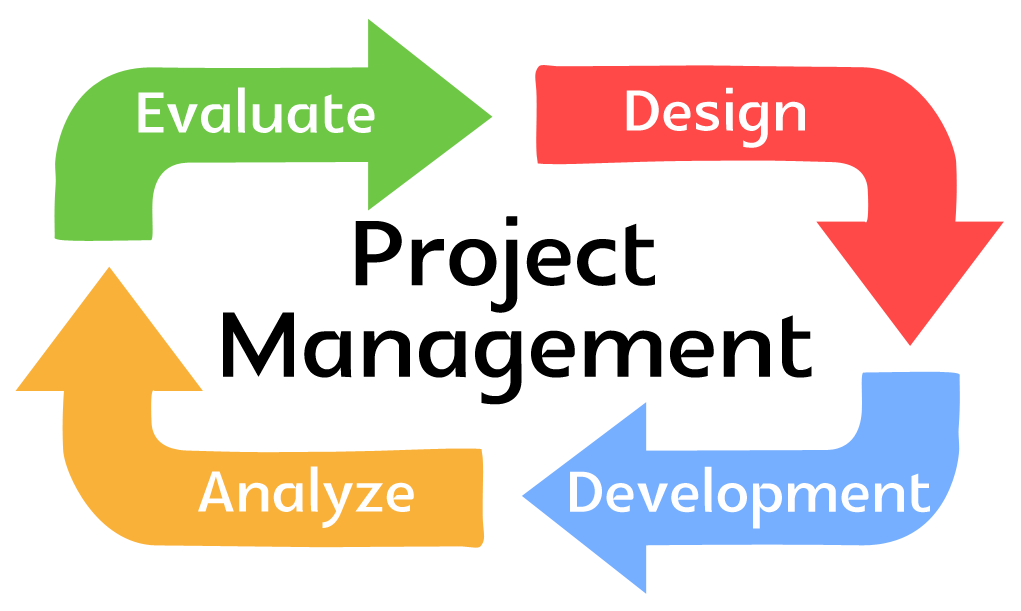 Actual Cost (AC). This KPI indicates how much money you have spent on a project as to date. To calculate it you need too sum up all the project-related expenses you've used to date. (Also called as Actual Cost of Work Performed (ACWP) – The sum of actual costs of activities that are completed).
Planned Value (PV). The planned value is the estimated cost for your project activities planned/scheduled as of reporting date.
Can be calculated by these formulas:
PV = (the hours left scheduled on the project) X (project worker's hourly rate)
PV = (Planned % of tasks left to complete) X (project budget)
Project budget is calculated considering all the hours planned for the project, so use the time spent on tasks to calculate the Actual Cost spent on salaries, resources etc.
Also can be named as Budgeted Cost of Work Scheduled (BCWS) – The budgets of the activities that are planned or scheduled to be completed. It is a project management KPI that answers the question: how much cost should be spent on the project for the work that should be done up to a certain date according to your schedule.
Calculation:
BCWS = Total Budgeted Cost * Scheduled Project Percentage
Estimate at completion. Estimate at completion (EAC) shows the cost of the project as the project progresses.
How to calculate:
EAC = actual costs (AC) + budget at completion (BAC) – earned value (EV)
or
EAC = actual costs (AC) + estimate to complete (ETC)
Estimate to completion. Estimate to complete (ETC) is how much more money will need to be spent to complete the project.
ETC = estimate at completion (EAC) – actual costs (AC)
or
ETC = new estimates
Deviation of planned time schedule for project. The deviation of the planned time schedule is the difference in time between the planned baseline against the actual schedule.
How to measure:
Actual Schedule/ Planned Baseline x 100%
Deviation of planned budget. The deviation of the planned budget (cost) is the difference in costs between the planned baseline against the actual budget.
Resource utilization. Resource utilization measures how the time of team members is used while working on the project. It implies how much time are people working on billable activities compared to the time spent on non-billable tasks.
An excellent project dashboard gives a complete overview of the project and team performance. Depending on your goals, add to your KPI tracking dashboard accurate metrics that help you make informed decisions and to keep your hand on the pulse of all projects. Read the second part of the article KPIs in Project Management here.