Maximizing Productivity with Time Management Software
"Time is what we want most, but what we use worst."
William Penn, English entrepreneur and philosopher.
As it is known, clever usage of time is the key to success. But how to manage your and your employees' time wisely and most effectively? Every head of the company is interested in the efficiency of the employee's working time as the productive Time Management of the workforce affects all processes of the company.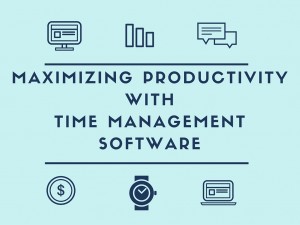 What do we need to increase productivity of the employees with time management?
We need to control, track and analyze the employees' time, develop their potential bymonitoring their performance and regulating them. This does not only increase the productivity of the employees, it increases the productivity of the company as a whole, reduces staff costs, improves job-costing. Head of the company/department/team can easily plan future projects according to the timesheet, assign employees to tasks, check their statuses, approve leave requests etc.
How to make this process easy and track everything in one place?
There is no need to do tons of paperwork in order to be aware of what your employees are doing at the moment or to track your tasks, besides that nowadays paperwork is no more a secure way to keep your documentary. Spreadsheets are better, but too loaded and frustrating when you try to put everything in order.
HR management software is the answer. It provides a centrally stored information cloud for all your employee data, files and notes. This makes the information approachable and easy to manage. Time managing software has the ability to help employees capture their time spent on various projects and tasks, giving managers greater visibility of working day of the employee.
Kpi.com's HR Management tool offers employee profiles and self-service, systematic Record-keeping, Recruitment, Attendance Tracking and Productivity monitoring. Employees can directly view their attendance and requests for leave can be requested and approved automatically. In addition the software can be customized to suit your company more ideally whether you have a large company or a small enterprise.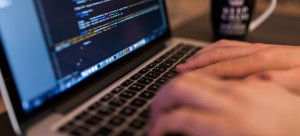 5 Key Benefits of using time management software:
Concentration: Increases employee efficiency and engagement. When the employees can track their tasks, they will be more focused on their work, they will know how much time is left and what ongoing tasks do they have.
Exporting data. Detailed reports can be generated in PDF and Excel format, so you can save them and print if there is such need.
Resources adjusting. You can easily see the time spent on a project, the overall picture of the processes, which can help you prioritize them, add more resources to a project that needs more attention or vice versa.
Attendance tracking allows you to manage employees and their schedules, leave types, leave allowances, daily attendance, employee time tracking, holidays and even integrate it with biometric time tracking devices, ensuring accurate salary payments and performance appraisals.
Time management software is suitable for businesses of all sizes with plenty benefits and advantages provided by the available options.
You can watch a brief demo video of kpi.com's HRMS tool here https://youtu.be/swYk62gTCwA
Read more information here: https://www.kpi.com/hrms/