System Enhancements for June 2015
Dear kpi.com users,
We are pleased to announce that kpi.com has launched its monthly upgrades. Enhancements cover Accounting & Finance, CRM, HRMS modules, and the system's overall performance. We worked hard to improve existing features of the system and add new features according to our client's feedback and requests. We greatly appreciate your patience, understanding and goodwill as we do our best to implement new features and resolve the appeared issues as soon as possible.
Accounting & Finance
Transactions – Separate Transactions section (tab) has been added for centralised management of transactions: Cash payment/receipt, Bank payment/receipt, Prepayments, Checks, Manual Entry. Now users can manage transactions in a more convenient way.
Numbering – now users are able to include date to Cash payment/receipt and Bank payment/receipt numbering.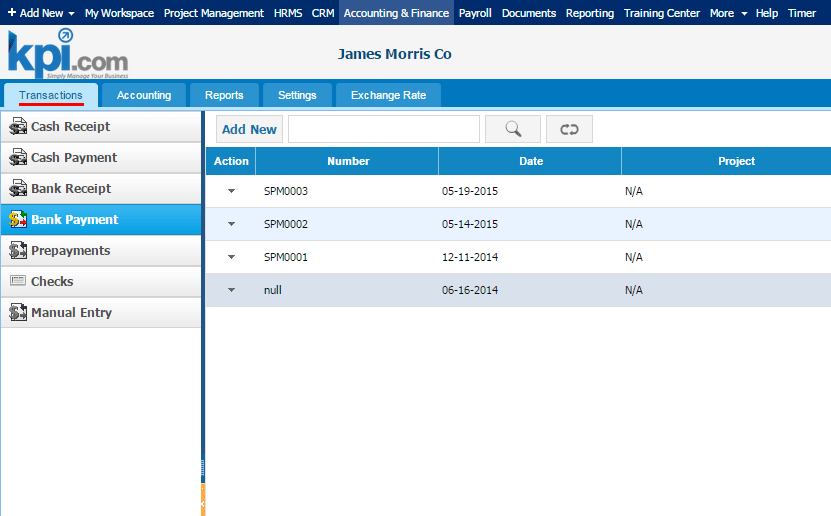 CRM
Contact search – the process of searching a particular contact from a huge list now became even more flexible with enabled search by Address 1 or 2 contact details.
Street Address – In Contacts listing, users are now able to add Street Address 1 and Street Address 2 columns using customization tool. Additionally, quick edit of these contact details is available.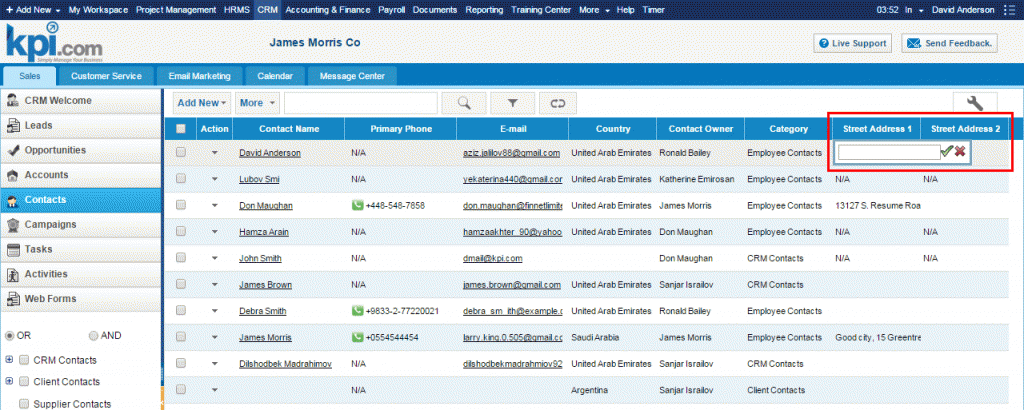 HRMS
Leave Allowances – it is now possible to set annual maximum days/hours allowed for each Reason (e.g. Sick Leave Request, Study Leave Request) for a particular user/employee.
Leave Request – while adding new Leave Request Reason to the list or editing existing one in HRMS Settings, users are able to indicate the status of a reason to "active" for it to appear in the Reason list in Add Leave Request form, and vice versa.