Give your customers and suppliers access to kpi.com
Trust of customers and suppliers plays crucial role in running business effectively. With kpi.com, users are able to increase transparency of projects work flow, tasks, documents as well as credence of financial operations for their customers and suppliers. The process is simple and requires just a few steps.
Customer access
In order to give access to customers, go to CRM>>Sales>>Accounts, then choose specific account and go to Contacts menu item.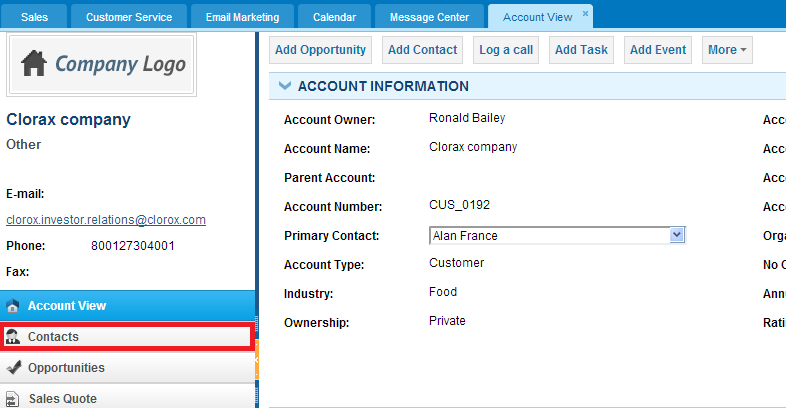 When you select Contact, you will see details of the primary contact of this customer. At the top of the page click More and choose Enable access.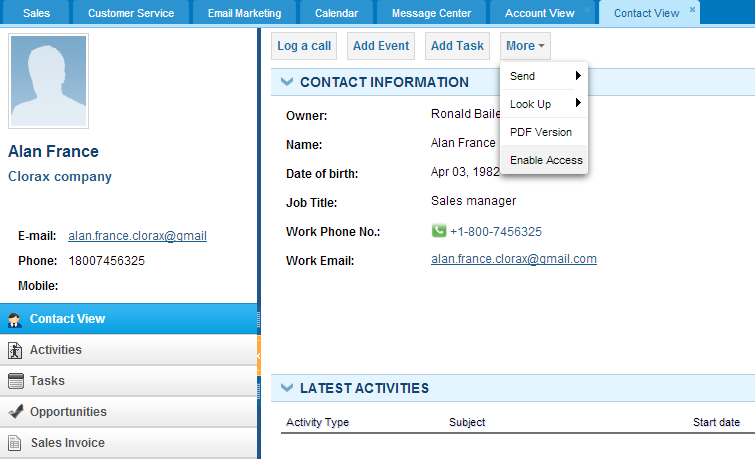 Customer's primary contact will get an email with an activation link to the system. After successful activation, contact will be able to see projects, tasks, sales invoices, news and documents related to the customer.
To enable supplier access to the system, go to Accounting & Finance>>Supplier Center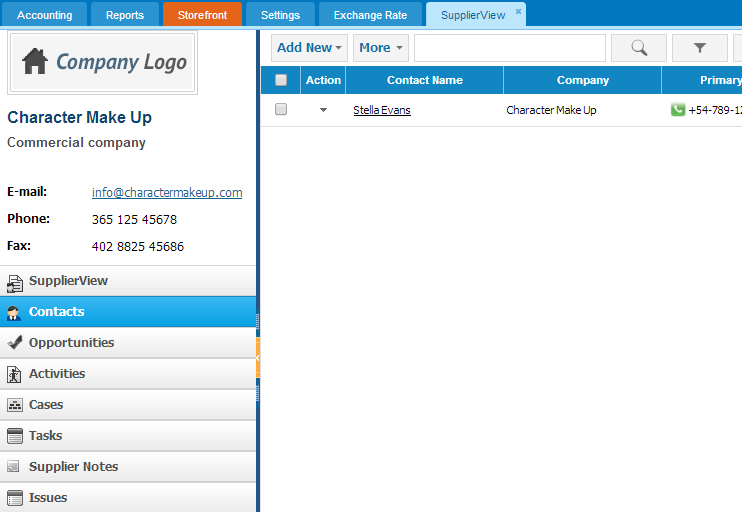 Choose particular account, and then enable access to the supplier's primary contact the same way as we did for customer contact.
Moreover, users can give additional permissions with the Permission Management in Settings.
Users can give some additional permissions to clients and suppliers or vice versa – limit their access. In order to control permissions you just need tick or untick appropriate box under "Client" or "Supplier" role column.
For instance, in order to give permission to view sales quote list, you need to tick the box, located at the intersection of Sales Quote List row and Client column. Or in order to forbid sales quote deletion, you should untick the box located at the intersection of Sales Quote Delete row and Client column. Settings will be saved automatically, and your clients will be able to see sales quotes list but won't be able to delete any sales quote.