Updates to kpi.com | February 2014
Dear kpi.com users,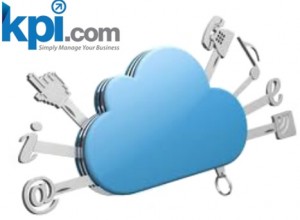 We are pleased to announce that kpi.com has launched its February upgrades and enhancements for the modules such as CRM, HR management system and Accounting. Accordingly, we greatly appreciate your patience, understanding and goodwill, as we do our best in implementing new features and enhancing existing features of the system. Below you can familiarize yourselves with some of major updates released this month.
CRM
Google synchronization new API. We are keeping up with Google Accounts technical changes and this month we moved to new API. All users who are using our Google Synchronization should re-configure their settings within kpi.com accounts. For instructions on configuration, kindly visit:
Mailing list creation moved to background process – enhancement of this feature gives users opportunity to create large mailing lists. Moreover, process of mailing list creation will be running on the background, while users keep working with the system.
Good news for non-English users, kpi.com enabled importing non-English data into the system.
Accounting and Finance
In the Accounting section of kpi.com, three major features were implemented in the system.
Sales invoice import – with this new feature kpi.com users can import ready invoices into the system in a few minutes. Full information about sales invoice import can be read on Save your Time with New Sales Invoice Import Feature.
Elavon payment gateway – now kpi.com users can pay bills with the help of new payment gateway Elavon. You can read further on We Have Integrated with Elavon Payment Gateway.
Purchase order permission – Last but not least, kpi.com added new permission options for issuing and viewing Purchase orders.
HRMS
In/out hours import – this feature was in Beta version, now it is fully functional and users can import and override In/Out hours recorded in the system.
Apart from the mentioned above features and enhancements, we have also applied several small fixes around the system.