Save Your Time with the New Sales Invoice Import Feature
Sales invoice has a crucial role in running business as it provides seller with a record what has been sold, when the transaction has taken place and how much money is involved. This information is useful for internal company records, also to follow up with buyers for billing purposes. The information it contains and the way it is written ultimately impact the company's operations and financial statements. Thus, it is important to have properly written sales invoice in order to avoid confusions with the buyers and sellers.
We are introducing a new feature which makes invoicing even more convenient – invoice import. This function will give users opportunity to add Sales Invoices in a few minutes by importing file into the system, instead of typing manually.  Moreover, the procedure of importing is not complex, you should complete only a few steps to import sales invoices.
Firstly, users should go to  Accounting>> Sales invoice>> Import button.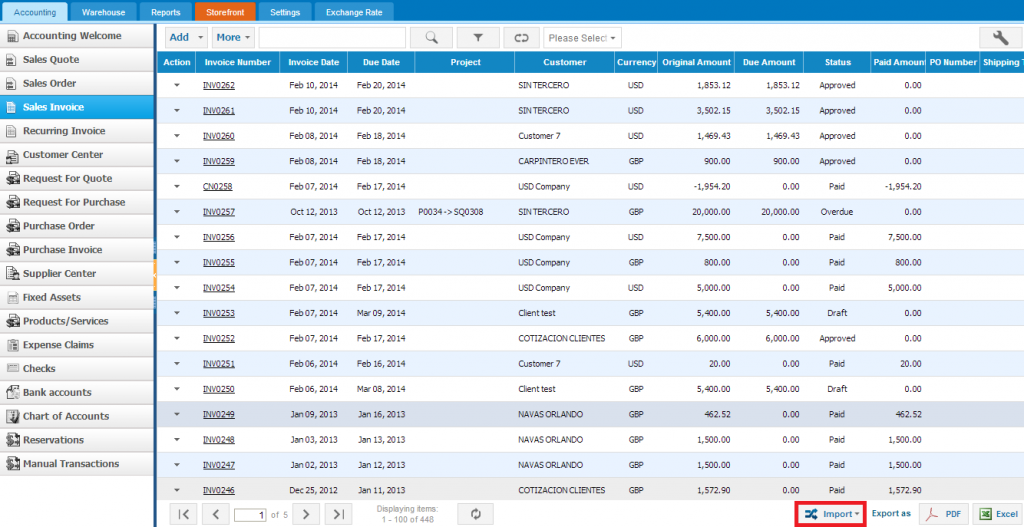 Before selecting file with the sales invoices, note that the file with data should be in .CSV format.  After uploading the file, you are asked to match the columns of your file with the system columns.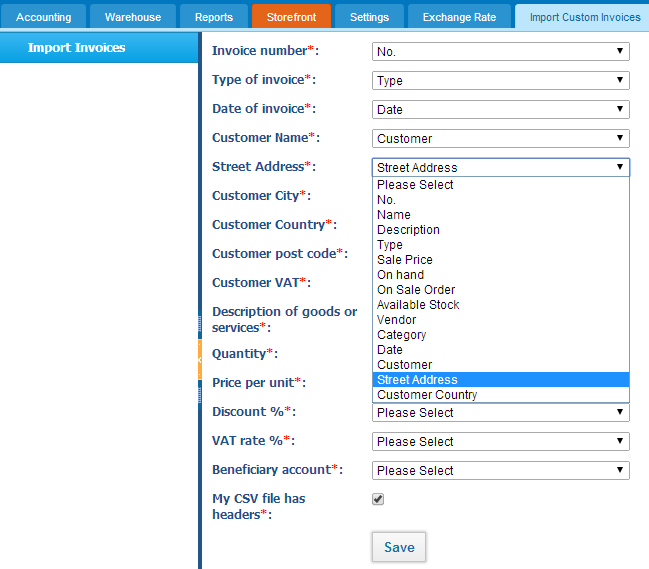 Once you have matched the columns and saved the result, your sales invoices will be successfully imported into the system.