15 Tips to Improve the Efficiency of Small Business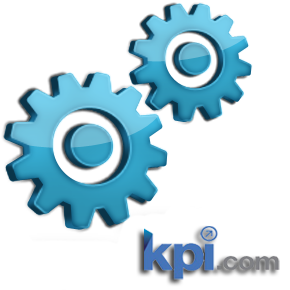 Participating in various kinds of business forums, I found LinkedIn the most practical. People who are involved in business activities post and discuss a variety of matters. One of the members brought up a topic for discussion, "If you were given an opportunity to give one bit of advice for a small business owner that applies to the business efficiency, what would you suggest?"
The group members turned to be eager for the opportunity to speak, and they have posted over 60 counsels to this discussion. I sorted the comments out and thought these tips are worth reading and putting into operation.
1. Know where you are today in all the details of each process, from sales to delivery and payment. Make a map and describe each step, including where and when something goes wrong. If this is done with complete honesty, accuracy, directness and in sufficient detail, many improvement opportunities will be self evident.
The entire team should be engaged in the mapping of the region of responsibilities. They are required to be deeply involved in scheming and applying the prospect position.
2. Small business owners attempt to carry the whole business on their shoulders, including the employees. And in the beginning it is absolutely right to act as a pioneer. But very soon, this pioneer mentality becomes an obstacle for further growth, as the world is too complex to cope alone. The owner begins to overlook the opportunities. Then, it is time to delegate. Employees need not only to do what the owner said but they need to develop, and the owner must guide them and help them in their development. So, begin to delegate the responsibilities for the daily activities of your employees and start to allocate some time to create a long-term vision.
3. Take the time to plan properly. For small business owners the desire to create income and maintain cash flow often leads to violent tactical operations. Set aside time for planning. It may perhaps be difficult but eventually you will get more consistent results.
4. Determine and talk to your customers and observe what they expect from you.
5. Whatever you decide to do, make sure that it is connected with the needs of your customers and not the needs of products or services. Get rid of the procedures that conflict with the customer-oriented approach. It is worth to remember that the customers are the ones who give you their money. Provide your employees with the right training, tools, rights and opportunities for customer service.
6. Assure your customers that you perceive their interests at heart and prove it by becoming the safest and most efficient contractor who takes care of the quality.
7. Make sure that you have the right people in the right positions… then go ahead.
8. Keep your employees in problem solving and visibly track the results so that your employees can see the advancement.
9. Do not relax and do not be disheartened. You are lucky that the business you are leading is completely under your control. Many managers do not have such a chance, so do what you want!
10. Leave your ego at the office door, so that you can really "hear" what your employees tell you about where the waste might be and act on it.
11. Take a part in the transformation fully. Spend 85% of your time on the floor and ask everyone what they need to do a better job, and then give it to them. If you are not sure how to do it, do not be afraid to ask for help.
12. Start by eliminating the fear. Support and approval from the owner of the business will allow the staff to determine the problems with the processes.
13. Organize public recognition for employees who achieve exceptional results in certain projects by simply ordering a pizza; inviting them and recognizing the outstanding performer.
14. Be in touch, get regulation, authorize, assess and acknowledge… and start all over from the beginning!
15. Identify where you spend the most money and time (in this case, on human resources) and make sure you know exactly what your customers needs are. Then, involve employees in a root cause analysis, identify things you can directly impact and make the changes. This approach is most effectively achieved when employees are actively contributing as a part of the success.
Hopefully, these tips will bring goodwill to your business.