Elements of an Ideal Customer Relationship Management Tool
[simple_crumbs root="Home" /]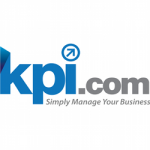 Cultivating and maintaining relationships with customers is more important than ever.


Thanks to the impact that technology has on how we do business today, customers expect easy communications that are efficient, on target and available when and as they want them. This means you need to utilize a customer relationship management tool that allows you to collect and organize key information about each of your clients. In addition that CRM tool must help you with issues such as scheduling contacts, following up on pending tasks you need to do with and for those clients and in general making sure that your actions keep the lines of communication flowing.
Ease of Use
If you have ever used any type of customer relationship management tool, you know that some of the products on the market can be complicated. You don't have time for complications. Ideally, the CRM tool that you use is one that allows you to use simple commands to achieve the desired ends. This means you want something that is user friendly and does not require a long learning curve. The last think you need is having to go through a series of convoluted steps in order to get to information that you need right this minute.
Data entry is also important when it comes to ease of use. You want the ability to create customer profiles, change status, add notes, and schedule tasks without having to jump through a bunch of hoops.
Security Matters
The right CRM tool will include security protocols that help to ensure that all customer data is kept proprietary. This involves the use of multiple authorization levels within the system. For example, a master user would have access to all the information available through the tool. Other login credentials would make it possible for system users to access certain types of information, but restrict access to any data that is not directly relevant to their scope of responsibilities. This type of structure means that you don't have to worry about data getting in the wrong hands, even when those hands are other employees within the organization.
Web Based Versus Server Based
When considering different CRM tools, it helps to realize that your customer information needs to be accessible no matter where you happen to be. Customers don't always need you during business hours only. It helps when you can access customer files and take care of data even if you are not at the office.
In the past, management tools of this type have resided on local servers. Today, there are also web-based tools that can be accessed from anywhere with an Internet connection and the right authorization credentials. The latter approach has several benefits. You do not have to worry about the company server being down, limiting your ability to gain access when and as you need it. In addition, since the database is not residing on your laptop, it can be accessed using any type of Internet enabled device. This means if you are at the airport and need to take care of a task for a client, you can access the necessary information using your handheld device.
CRM and Integration with Other Software
The right CRM tool will also easily integrate and share data with other software applications. For example, you want the CRM to interface with your word processing system so that generating letters is a breeze. You also want the tool to work in tandem with your email client, making it easy to create and generate promotional emails to specific clients. At the same time, you need the tool to interface with the accounting database so you can check on the current status of payments remitted or pending invoices. The goal is to make it possible to get to any information about the client that is needed to address a specific query or concern, without delays.