Why Use kpi.com Case Management System?
[simple_crumbs root="Home" /]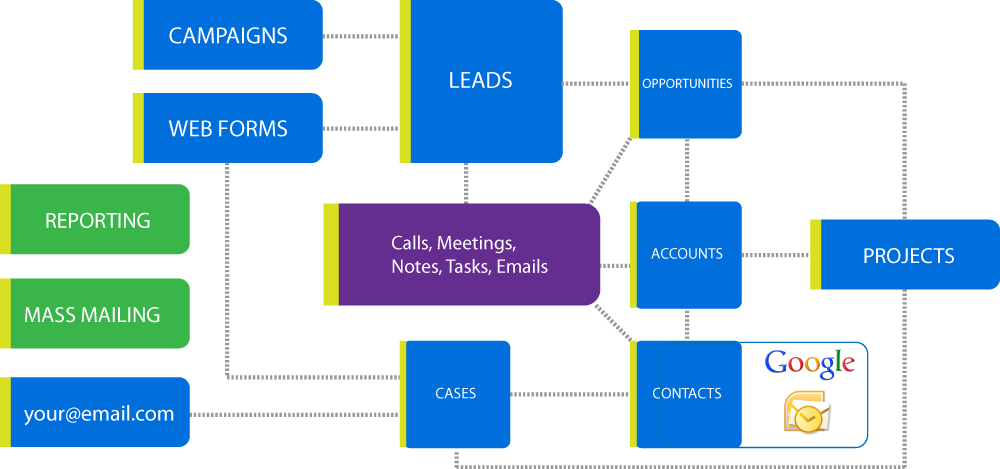 Customer Service is a critical part of every business and being able to provide feedback to customers on time is a key factor to company's success. In providing feedback effectively and efficiently a customer service representative may not be able to answer questions quickly and accurately enough if your company does not deploy proper help desk/support management software. We have talked about the reasons why CRM and ERP systems should come in one package, and now we will tell how to make best use of kpi.com's case management feature.
For the customer service and help desk departments, the main requirement should be usability and ease of access to information. When a call is received from a customer, system should provide easy to use interface for searching the calling customer and pulling out all relevant information about him or her. If you make the customer wait while you gather information about the client's company, it will lead to loss of your value over the long run. On the contrary, compatible CRM software enables you to find customer information quickly, to view the call history, notes, issues that occurred in the past, all department related information and even advertising campaigns the client is involved in.
In kpi.com, all of the issues, questions and wishes will be delivered to the business as cases. Cases can be assigned to the employees with sales representative or customer representative roles in the system. When cases are resolved, they can be closed by customer service manager or by the resolver of the case. System allows you to relate two cases together, to add notes, to create activities upon issues, and to attach documents. If a customer calls a help desk with a concern, you can easily lookup the customer information using search button inside the customers list. Simply select the customer to see all cases, emails, quotes, orders and invoices belonging to that customer.
The other bright advantage of kpi.com is its ability to fetch cases from mail servers. Turn on fetching emails on Case Settings, and each email will be fetched to kpi.com with unique case identification. It is comfortable for the companies who use one support email for all customer questions and queries.
Finally, kpi.com has an advantage from other systems that it enables users to create intelligent on-demand custom reports.kpi.com has a separate reporting system for complex and simple reports.
kpi.com, is a simple, low-cost 'All-In-One' cloud based Business application platform. kpi.com delivers a comprehensive, integrated, business support infrastructure: Customer Relationship Management, Project Management, HR, Payroll, eCommerce, Basic Accounting, MIS and Reporting. kpi.com's cloud delivered SaaS ensures that all elements of the business are connected.
Information, staff, sales and service, front office operations, back office functions, management and control are available immediately from any location and can be shared across the organisation.